High School Musical Auditions and Cast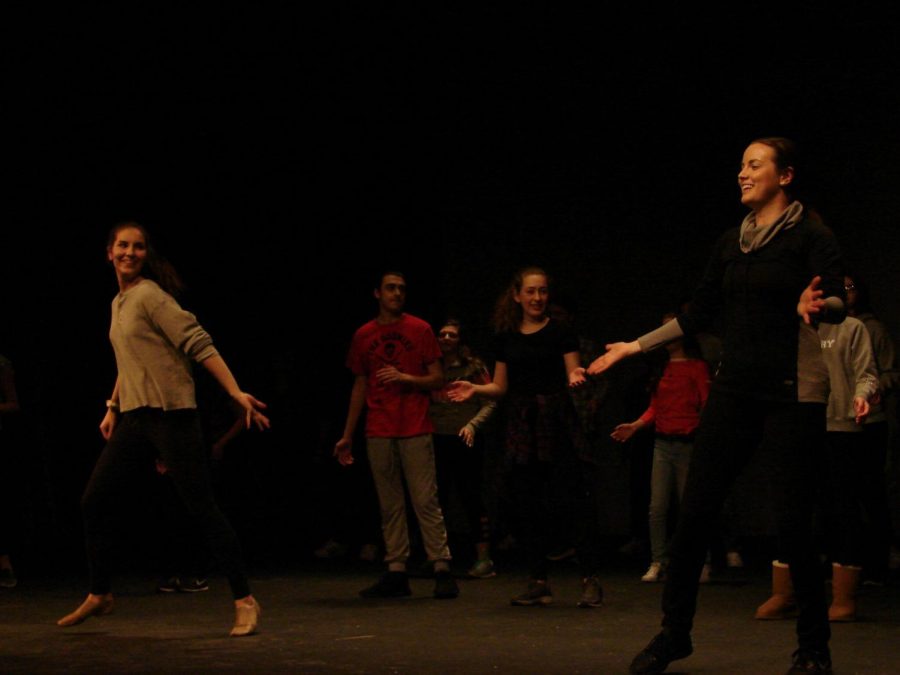 by Xareni Palacios, Staff Writer
February 1, 2018
On January 15th, day one of auditions for this year's spring musical, High School Musical, took place in the Romano Family Theatre. It was exciting to see so many students come try out for a part; especially the students new to the drama program. Nearly 100 students auditioned in hopes to secure one of twenty named parts or a role in the ensemble.
First came the dance audition: the choreographer taught a short dance, and then students performed in small groups. For the singing audition, everyone was asked to leave the room so that only the adults and a small group of peers observed the audition. It seemed like student's comfort level was really taken into consideration in order to make everyone involved feel more at ease.
Most importantly, Ms. White told everyone to be themselves and work their hardest, because in the end, that is all that matters.
There are some exciting changes with this year's musical, as the Drama Department warmly welcomes Choreographer, Ms. Becca Dankovich and Music Director Mrs. "B". Mrs. B hopes to be able to bring in a live band for the show, something that has not been done before at Naz.
The cast is set and rehearsals are underway. So many in the student body are excited to see a childhood classic come to life with our own peers in the starring roles. High School Musical is building up to be a show not to miss. The show premieres April 12 and runs through the 15th.
The Complete Cast List:
The Jocks
Patrick Uphues, Troy Bolton
Liam Gram, Chad Danforth
Hector Olvera, Zeke Baylor
Nathan Lugo, Jason
Other Jocks
Paul Nemeth
Demarco Mayle
The Thespians
Ana Theriault, Sharpay Evans
Kelly Mcgee, Sharpay Evans
Ted Bucur, Ryan Evans
Joe Seidel, James
Emily Rausch, Susan
Bella Allar, Cathy
Ryan Roache, Alan
Natalie Niccolai, Cyndra
Other Thespians
Emma Hausknecht
Ceci Rabiela
The Brainiacs
Gigi Meyer, Gabriella Montez
Gina Kondraros, Gabriella Montez
Sophia Cho, Taylor McKessie
Ke'la Anderson, Taylor McKessie
Kathleen Nolan, Martha Cox
Christian Cano, Kratnoff
Other Brainiacs
Emily Sackley
Maggie Rausch
Katie Clifford
Caitlin McGarry
Cecille Nemeth
The Skater Dudes
Connor Hausknecht, Ripper
Quinn Winslow, Mongo
Other Skaters
Luke Baumel
Alejandra Garcia
Sarah Hoch
Julietta Gofis
Chase Norbut
Emily Lewis
Other Students
Jim Moster, Jack Scott
Eva Ryan, Kelsi Neilson
Wildcat Cheerleaders
Maya Floreani
Carly Collins
Maria Murphy
Gianna Imbarrato
Abbie Moody
Lexi Degnan
Paiton Sanders
Martina Theriault
Mary Calabria
Sarah Rusthoven
SaraJayne Weidner
Erin Anderson
The Adults
Matigan Smith, Ms. Darbus
Kevin Quinn, Coach Bolton