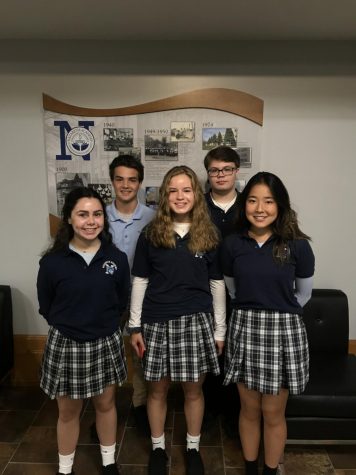 September 19, 2019 • No Comments
Five Nazareth Seniors have been honored as National Merit Commended Students this year, joining 34,000 other students around the country who scored extremely high on the PSAT/NMSQT...
September 13, 2019
"I think that exploring literature is one of the greatest ways to explore the self and the world around us," says Ms. Osenbaugh, Honors...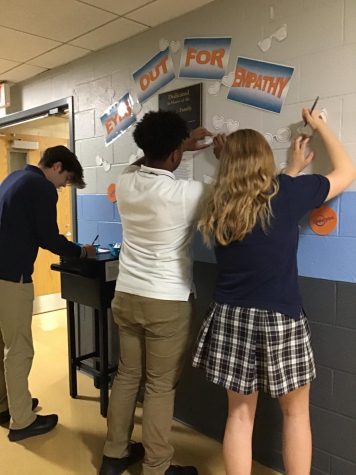 September 9, 2019
Required summer reading for all Naz students was A Man Called Ove, a novel which addresses the topic of empathy and the importance of understanding...
February 6, 2019
At the beginning of each new year, many people make resolutions and vow to stick to them throughout the year. Usually, at the start of the year, it...
December 11, 2018
In the world right now, there is a lot of division: hate crimes, discrimination, and an "us vs. them" attitude aimed at immigrants. However, at...
Loading ...
Freddie Fanatics lead the fan section
September 13, 2019
Nazareth Academy is unique in many ways, but one thing that really sets us apart is the super-charged group of senior students known as The Freddie...
September 13, 2019
Nazareth's Junior Varsity football team is also known as the Blue-White team and just like the Varsity team, they've been working hard since the...
Recent Sports Scores
Friday, September 13

Varsity Football

Nazareth 31 - Fenwick 6

Wednesday, September 4

Girls Volleyball

Nazareth Win over Mother McCauley

Thursday, August 29

Girls Tennis

Nazareth 4 - Timothy Christian 1

Thursday, August 29

Varsity Boys Soccer

Nazareth 2 - Woodstock North 1

Wednesday, August 28

Varsity Girls Cross Country

Nazareth 7th place

Wednesday, August 28

Frosh/Soph Girls Cross Country

Nazareth 4th place

Wednesday, August 28

Boys Cross Country

Nazareth 4 runners placed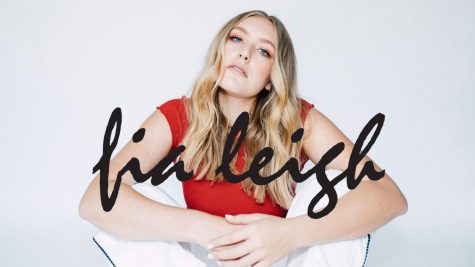 April 1, 2019 • No Comments
Junior Sofia Cacciatore may seem like your average sixteen year-old, trying to get through the struggles of junior year, but unless average consists of creating music under...
Subscribe Today
Get an email alert when new stories are posted.
September 6, 2019
As homecoming approaches, The Announcer surveyed nearly 50 Roadrunners to get a better idea of what they're planning to wear to the dance.  If...
13 Reasons why you should and shouldn't watch "13 Reasons Why"
September 6, 2019
Some reasons you should watch: 1. The realistic portrayals of mental health struggles. Depression, PTSD, anxiety, and suicide are some issues...
April 1, 2019
Amazon CEO Jeff Bezos was the subject of news headlines earlier this year. Was it because he's currently the most wealthy person in America valued at $112 billion? No. Was...