Former professor tells Naz's stories
October 4, 2023
Communications Coordinator Roxanne Gentry joined the Nazareth Academy family this school year and from day one, with a camera in hand, she has been...
Alum Katie McKeon joins Campus Ministry
October 4, 2023
2004 Naz alum Katie McKeon returned to her alma mater this year to continue her work in campus ministry.  "I had a great experience at Naz! I got...
Nazareth serves the dear neighbor
May 20, 2022
In 1900, a pioneering group of the Sisters of St. Joseph opened a school in La Grange Park on the foundation of four pillars: scholarship, service,...
Study tips to stay stress-free
December 9, 2021
With finals coming up and students' workloads increasing, it is essential to make the most of studying time. Creating a productive and calm environment...
Loading ...
Girls Varsity Basketball Preview
November 6, 2023
As the Girls Basketball Season approaches, the State Champions are preparing to return to the court better than ever.  Leading the charge for...
May 18, 2023
Baseball Fresh off last year's State Championship win, the team burst into the season with a fantastic winning streak. A close 3-2 opening day win...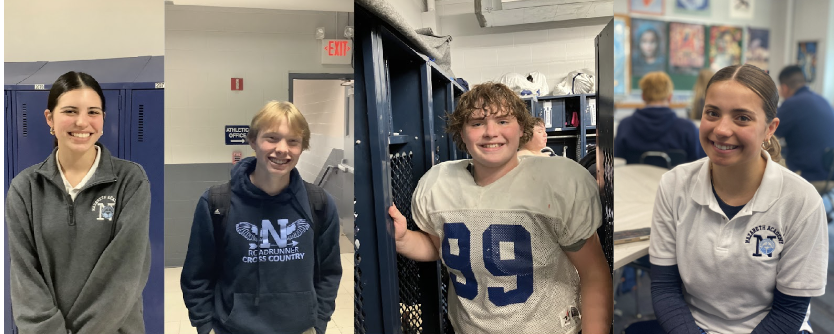 November 6, 2023 • No Comments
At Nazareth Academy there are many amazing students and there are a select few who also qualify as amazing leaders. Being a student-leader is not easy, but despite hard work...
Focus on the local Wheeleys this fall
November 6, 2023
Wheelys Coffee Lounge in downtown LaGrange offers a comforting and welcoming atmosphere, and it seems as if the staff develops a connection with each...
May 18, 2023
People love desserts and depending on who you ask, the best dessert might vary from ice cream and cakes to candies and cookies. But here at Naz, the...