Branching out this break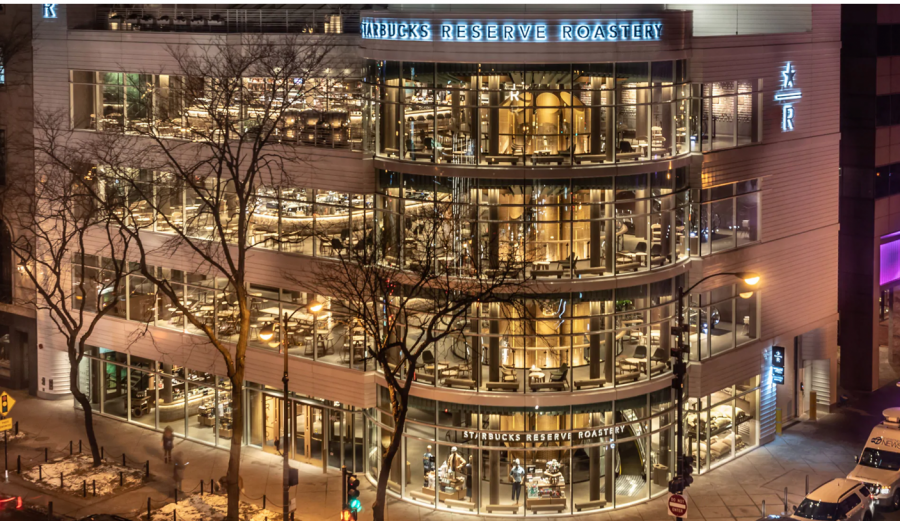 Many students will find that they have some extra free time over break since there's no school and no homework. This break, why not branch out and experience new places, foods and activities as you celebrate the Christmas season. 
Here are five suggestions for new experiences you can try out over break:
Sample the gelato at the Starbucks Reserve Store: 646 N Michigan Ave Chicago
Brand new to the Magnificent Mile, the Starbucks Reserve boasts five floors of coffee goodness! Along with an amazing architectural design, the Starbucks Reserve offers new and exciting drinks, including food and gelato. Many are flocking to this new spectacle, as there are only six reserves in the world. Explore this massive and creative coffee metropolis the next time you have a desire for unique drinks and treats. 
Gear up for a workout at Cyclebar: 124 Burr Ridge Pkwy, Burr Ridge
If you ever become bored while sitting inside this break, consider trying out a new workout class! Indoor spin classes are quite popular right now, and for good reason: in 45 minutes you are able to get a challenging workout accompanied by fun lighting, a curated playlist, and an energetic instructor! Call ahead to inquire about your getting your first ride for free!
Finish your Christmas shopping at Christkindlmarket: 50 W Washington Street, Chicago
The Christkindlmarket, running for the 24th time this year, is a holiday staple for many Chicagoans. In this German Christmas Market, one will find hot chocolate in infamous boot-shaped mugs and traditional German food. There are also many ornaments and woodworkings for sale. Make sure to bundle up before venturing into this open-air market. 
Put away your phone and watch a film on the big screen at a local movie theater.
Escape the winter cold and cozy up with a tub of popcorn in front of a big screen. Seeing newly released movies at the theater is really a treat. Go alone or with a group of friends. Some popular movies currently screening include: Frozen II, Ford V Ferrari and Jumanji: The Next Level.
Expand your taste bud horizons and try a new restaurant.
A fun and tasty way to spend a few hours over this upcoming break is to try a new restaurant! Whether exploring the suburbs or the city, pick an establishment you haven't been to and enjoy a unique dish! If you typically go out for pizza, maybe try a new Mexican or Indian restaurant. If you've never tried Thai food, now's your chance. The possibilities are endless!