Teen entrepreneurs make their way on social media and beyond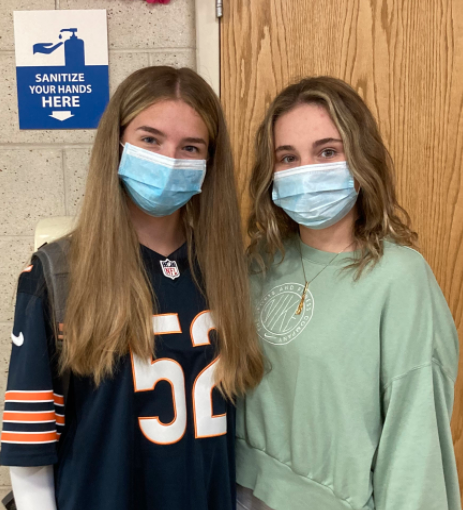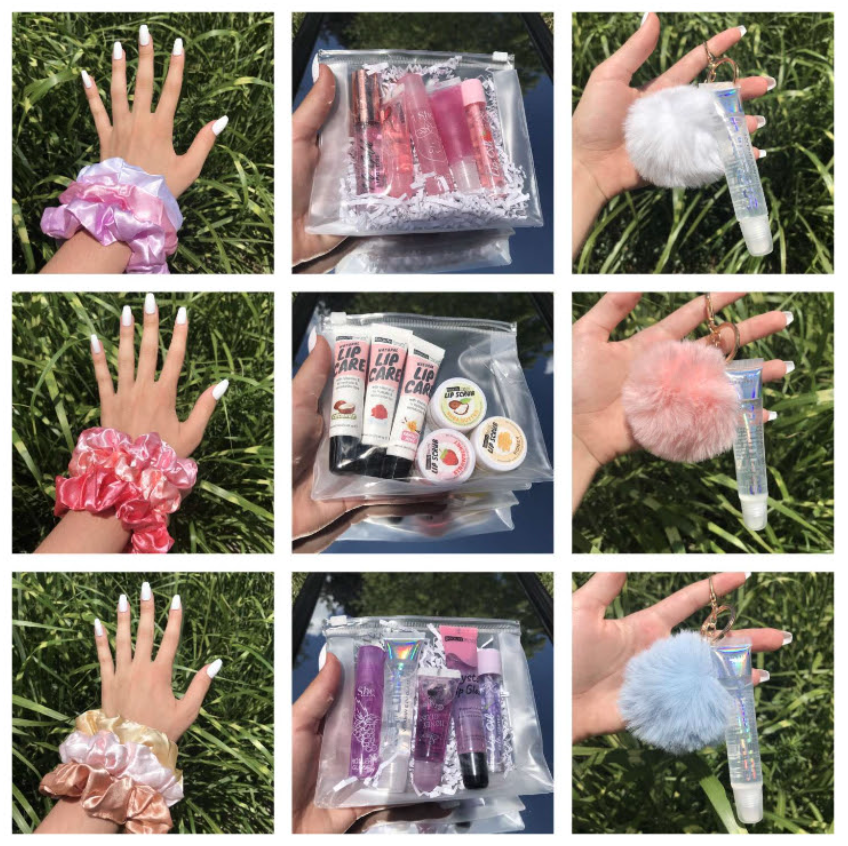 Starting a small business is a big decision and takes a lot of time and resources whether it's a side hobby, like senior Olivia Grabowski's; a small business, like junior Maireclaire Popernik's; or a full time business, like Naz alum Julia Veome's.   
Popernik first thought of starting her small business, Marieclaire Cosmetics where she sells self-defense keychains and cosmetics items, at the start of 2020 which was just around the time that COVID-19 hit. "I kind of saw COVID as an opportunity to do something with my spare time, so I just went and started a business," said Popernik.
She first got the idea from watching a video on YouTube about how to file for business incorporation. She remembers watching all of the poster's and thinking that she wanted to do that and six months later, Marieclaire Cosmetics was launched.
Popernik's business has been filled with a lot of ups, like selling out overnight, and some downs. One of her main setbacks was this past summer when her inventory room flooded. "It was a really major setback because you have to replace it all, you have to replace it in time, and you have to keep marketing while you're doing this," said Popernik. Her main goals this year are to bounce back from the flood loss and to launch new items. One way she plans on achieving her goals is to increase the company's activity on social media. TikTok is Popernik's main platform. "I really wouldn't have my business without TikTok," said Popernik. She credits the popular platform for her online shop selling out multiple times. 
Popernik's biggest piece of advice for young entrepreneurs is to do as much research as possible before starting and to have patience. "This is definitely something that does not happen overnight," said Popernik. It took her six months to figure out the basics.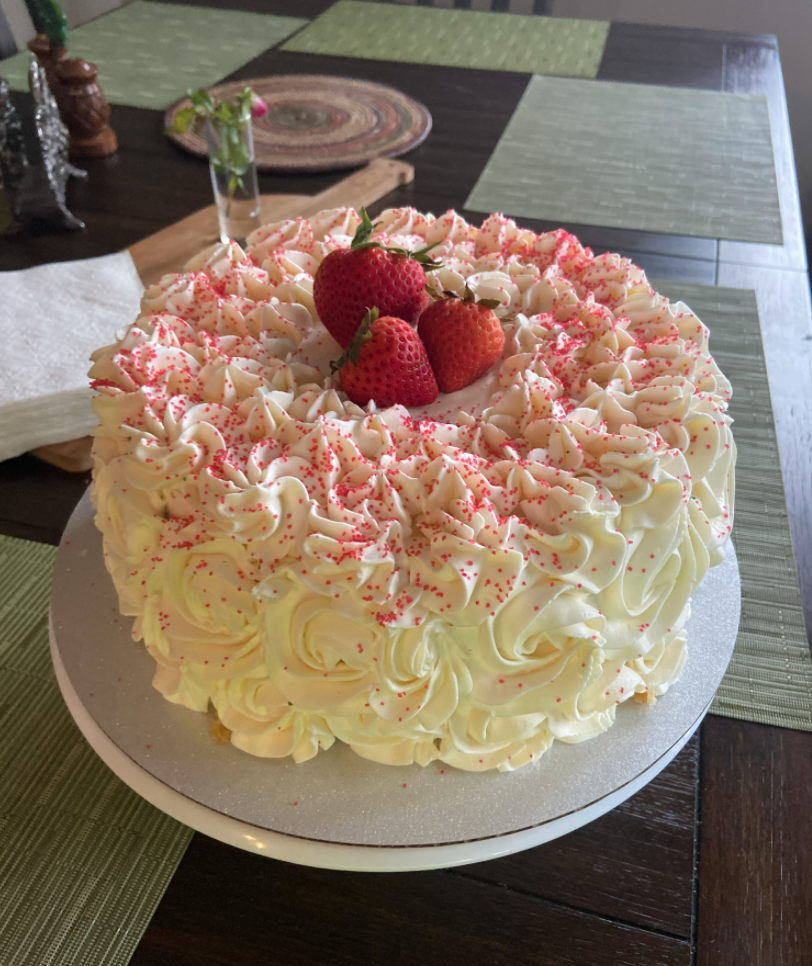 Another business-minded Naz student is Senior Olivia Grabowski who sells baked goods to her friends and family. Grabowski says she has been baking since she was five and it was during her freshman year that she started her business.
Baking has always been a big part of her life. "I'm Polish and desserts and baking are a big thing," said Grabowski. Her mom and grandma taught her how to bake and many tips and tricks that she uses in her business. Grabowski said that she feels like baking has always been a talent of hers. "That's the way I express my creativity. Through decorating cakes and baking," she said. 
Grabowski makes many different flavors of cakes, but chocolate, carrot, and red velvet are her specialities. "I have a really good red velvet and cream cheese frosting recipe," said Grabowski.
There is a lot of labor that goes into the creation of her baked goods. She said that it takes around five hours between making, baking, cooling, and decorating a specialty cake. It is worth it to Grabowski who makes most of her sales to family, neighbors and friends. 
Grabowski's advice to those who want to start a business is to start small and to post on social media if you want the business to get bigger.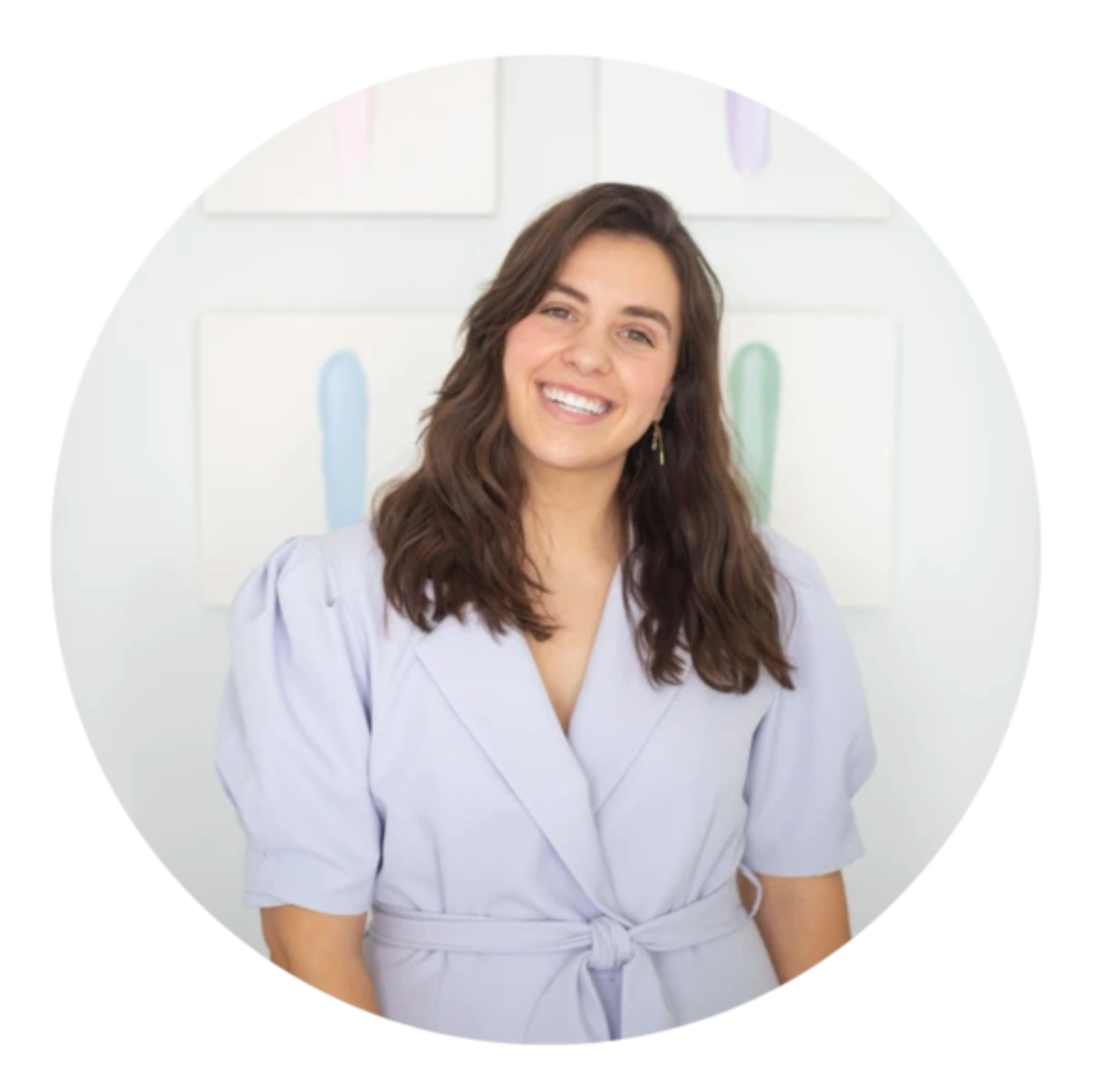 Owner of skincare and athleisure brand Natural Baller, 2015 Naz alum Julia Veome has been selling from her line since 2018 when she was still a student at St. Mary's College.
Veome said she was inspired to start Natural Baller after she learned that most skin care products that are marketed towards young women have a lot of  toxins in them. 
She was also inspired after doing a social media marketing research project and saw the negative toll social media can take on young women's self esteem. "Even if we don't realize it, subconsciously we are less and less satisfied and happy with the person we see in the mirror because all of a sudden, we're  used to seeing a face with zero blemishes, zero pores –  just a perfect, unattainable version of ourselves," said Veome.
Veome said that starting her business young had its pros and cons. One pro was that she didn't have to worry about things like paying rent or feeding a family. Veome also said that people were impressed because of how young she was when she started her business and it made people more willing to work with her. A con – which really isn't a con – is that she had to teach herself a lot since she really jumped into the business right after graduating college and didn't have much formal experience.
For teens who want to start their own business, Veome encourages them not to get discouraged even if others are already doing what they want to do. She said that people are always looking for something new and social media can help you reach more people. "Don't discredit yourself or let anyone make you believe what you're doing won't work," said Veome.
Veome also said not to be afraid of failure. When something goes wrong, instead of giving up, you can use it as an opportunity to change, she said.
Nazareth Economics Teacher Anthony Gonzalez said the best time to start a small business is when you're young and it is one of the best things a teens can do. "The longer you wait, the more you're limiting your ability to actually do it because you'll say 'I'm in college now. I'm getting a four year degree now, it's not worth the risk,'" said Gonzalez. 
Gonzalez sees teen entrepreneurship as a great learning opportunity. To run a business you need to be able to let go of your control because it's never going to be perfect, he said. By running your business you will be able to see the imperfections and from there improve it.
One specific piece of advice Gonzalez has for teen entrepreneurs is to start simple. For example if you want to start a jewelry business, start with just five different kinds of necklaces and then start incorporating different pieces as your business grows. 
"The coolest part of entrepreneurship is that you have people who see gaps and they fill that gap with a way to fulfill happiness by providing a good or a service, but they also find a way to make money off of it," said Gonzalez.    
While starting a small business may seem intimidating or out of reach for teenagers, these successful teen entrepreneurs have shown the world that they have what it takes to be successful in business.