10 Quotes to Live By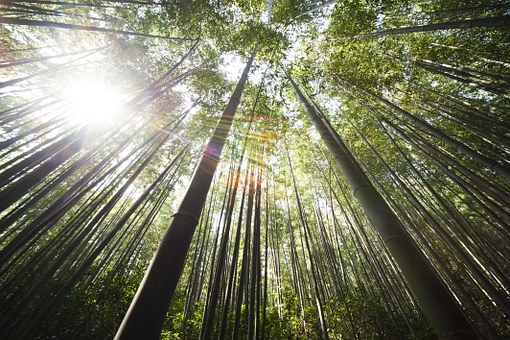 by Kathleen Nolan
March 13, 2018
Everyone loves the feeling that they get when they read or hear something they can relate to, draw inspiration from, or just simply find beauty in. Many people hold these meaningful words and phrases close to their hearts, whether they are from a well-known figure, a book, a movie, a TV show, or even a close friend or family member.
A few years ago, I started a project so that I would constantly be surrounded by words of inspiration. Every time I come across a quote I particularly like, I write it down on a post it note and tape it up on my wall. So far I have 212 of these post-it notes, but I wanted to share a few of my personal favorite quotes to spread some inspiration and positivity!
"Be kind to yourself so you can be happy enough to be kind to the world." – Misha Collins

"If you desire to make a difference in the world, you must be different from the world." – Elaine Dalton

"Love, at every opportunity you are given to love. Be less afraid. Embrace each day (none are promised). Cry when you need to, it'll make you feel better. You were put on this planet to feel every feeling you could, do that. Everything works out in the end. I promise." – Ian S. Thomas, "The Last Thing You Said"

"Better to make a hundred mistakes than to stare at a blank piece of paper too scared to do anything wrong." – Neil Gaiman

"It's better to be the one who smiled than the one who didn't smile back." -Mari Gayarti Stein

"I always wondered why somebody didn't do something about that. And then I realized I am somebody." – Lily Tomlin

"You will need other people and you will need to be that person to someone else, a living breathing screaming invitation to believe better things." – Jamie Tworkowski

The whole world is a series of miracles, but we're so used to them we call them ordinary things." – Hans Christian Anderson

"Time still crawls while you're waiting for the song to start, so dance alone to the beat of your heart." Fall Out Boy, "The Phoenix"

"If you feel like you don't fit into this world, it is because you are here to help create a new one." – Jocelyn Daner
These are just a few sayings that help me get through the day. Add some of your favorite quotes in the comments if you'd like! Spreading positivity and inspiration is a small and simple way to make everyday life more meaningful.
Words are very powerful- even the simplest phrase can make someone's day better.