A look into "Look What You Made Me Do"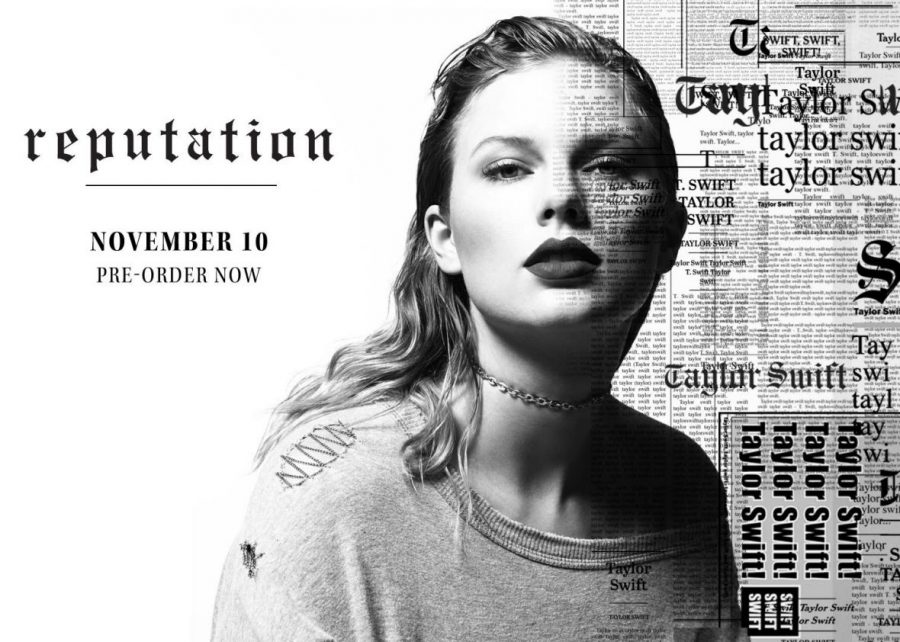 Whether music audiences like her or not, Taylor Swift is nothing short of a marvel. She has been a major part of the music industry for over a decade and has 12 Number 1 singles to her name. So naturally, anything she does garners quite a bit of attention. However, not all attention is good attention.
Swift's song from her upcoming album, "Reputation," set to be released in November, is the newest bit of music that audiences are flocking to, and not just to love.
It's rumored that the song is about past dramas with Katy Perry, Kim Kardashian and Kanye West, or all three combined. The video for the song, "Look What You Made Me Do," was released at MTV's Video Music Awards last August, putting Swift in the spotlight for all to see. And because Taylor Swift is such a phenomenon herself, the reach for the song was far and wide, including Nazareth students.
Across the board, answers vary from everyone on whether they like the song. Some hate it, some love it, and some just don't know what is going on, which is a fair reaction.
Freshman Isabella Mattaliano said, "I don't really know what it's about, it's just different from her other music," who found out about it on Spotify.
French teacher Ms. Balge is also undecided about the song. "I can't really say if I like it or if I don't like it," she stated.
However, Senior Jay Cundari, loves the song. "It was on my YouTube, on my suggested, and when I saw snakes I got excited. I wasn't sure it was actually Taylor Swift at first, but then I got into it, and now I love it."
And finally, on the opposite end of the spectrum, Junior Christian Cano has a negative reaction to the song. Cano was listening to the song every day on his way to school, fueling his dislike for the song.
"I want to rip my ears out!" But Cano goes on to admit, "there are some lyrics in the song that I do relate to."
While students have varied reactions to the song, most have similar ideas as to what the song's main theme is about.
Sophomore Erin Anderson said that the message may be, "Step off, like if you cross me you better watch out."
Cundari thinks the song sends a message. "It's to the people that are against her or have tried to shut her down, like Kim Kardashian, Katy Perry, and Kanye West," but has a broader message of "if someone treats you wrong, then revenge will come and get you."
Ms. Balge adds, "Maybe it's about the getting back at the people who criticise you."
Cano alludes to the snake emoji that has been associated with Taylor Swift since her controversy with Kim Kardashian and Kanye West, representing cunning or fakeness, or any negative connotation you want, really.
He says, "Basically, she's saying that she's independent, she's strong, like women and men need to be, but she's also a snake…so I don't know."
Audiences may never find out what Swift wrote the song to or why she wrote it, but what they do know is that it's certainly not going to be forgotten for a long time. Look out for the release of "Reputation" this November where we'll undoubtedly find more music to debate!