Seniors awarded top scholarships
   Erin Anderson received the George Washington University Book Award Scholarship after being nominated by her guidance counselor, Kevin Milos her junior year. The award recognizes Anderson for her academic excellence and outstanding leadership skills.
   "I never thought of myself as a leader," said Anderson, "so it was really cool that they think I am."     
   During her time at Naz, Anderson was involved in many extracurricular activities including Youth Initiative, Drama, The Announcer, the Varsity Tennis Team, and Campus Ministry, among others.   
   Anderson plans to continue to be an active participant in college activities as well. At GWU, she plans on taking advantage of the Campus Scholars program to which she was admitted. She would like to be a tour guide because she thinks it would be "super fun!"
   Similar to many other rising college freshmen, Anderson is going to start in the fall with an undeclared major. But, her experience with Naz's Contemporary World Issues class will likely lead her to a double major in Political Science and International Affairs.
   Due to the COVID-19 pandemic, many seniors were unable to visit their final choice schools. However Anderson said, "I was really lucky in that I'd already visited my top schools, but I was going to go to D.C. again so that was a bummer." She is hoping that she will be able to attend Freshman Orientation in person at GWU and that the start of the fall semester will go on as planned.
   While Anderson is excited about this next chapter in her life and has always been independent, she will miss all of the friendships she made at Naz. Anderson is confident, however, that her friendships will not be broken. She insists, "I'll still probably text them every second of every day."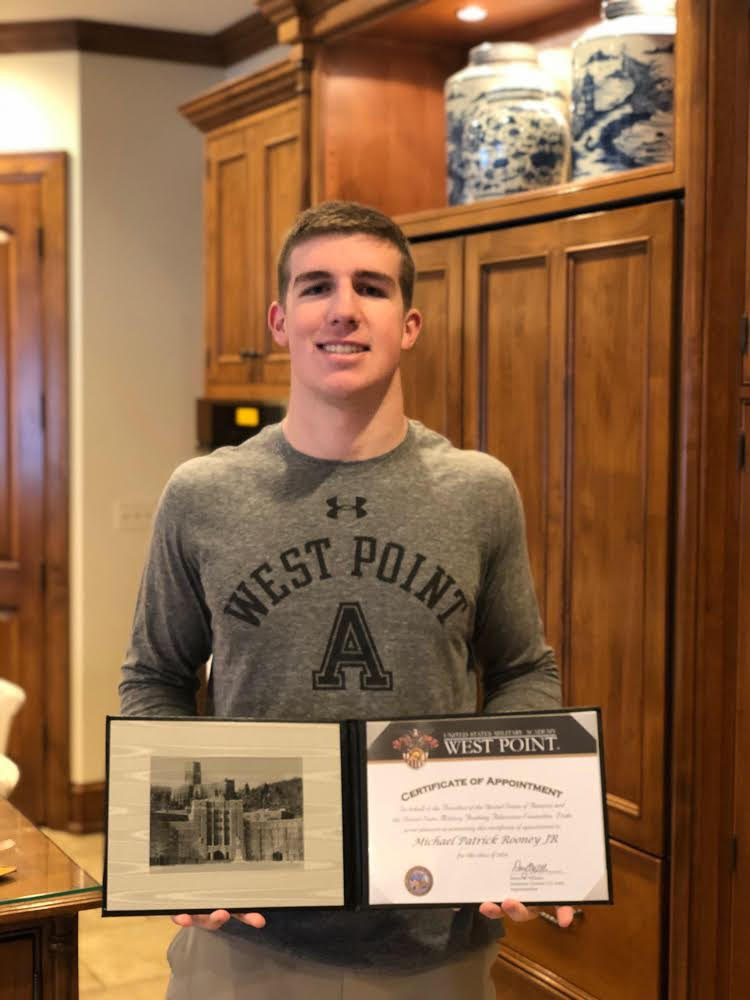 Michael Rooney
   Michael Rooney was awarded a four year scholarship to The United States Military Academy at West Point. Rooney will be attending West Point in the fall and plans to major in International Studies and to play tennis.
   West Point's mission is "to educate, train, and inspire the Corps of Cadets so that each graduate is a commissioned leader of character committed to the values of Duty, Honor, Country and prepared for a career of professional excellence and service to the Nation as an officer in the United States Army."
   During his tennis career at Naz, Rooney had two different tennis coaches, both who influenced him in different ways. Rooney shared, "Coach Garvin taught how to play 'big boy' tennis and changed my style and showed me I could be the best in the state." Coach Garvin additionally trained Michael before the West Point coach came to see him play. Coach Jayden, the current Naz coach, taught Michael to enjoy the game more than he ever has before.
   Rooney reminisces about some of his favorite moments on the Naz team, namely, the bus rides. He shared that the time spent on the way to matches was the best time for the team to bond when everyone – no matter their position on the team – wanted to win.
   It may be surprising that Rooney's favorite matches were two that actually ended in him losing against the 2019 State Champion from Northside College Prep, Natan Spear. Even though they ended in defeat, he says he played the best tennis he has ever played against Spear.
   Wanting to train and serve one's country is not a decision to be made overnight: Rooney has known since the seventh grade when he told his parents about his decision to serve. Soon after that, he decided that West Point would be the place for him.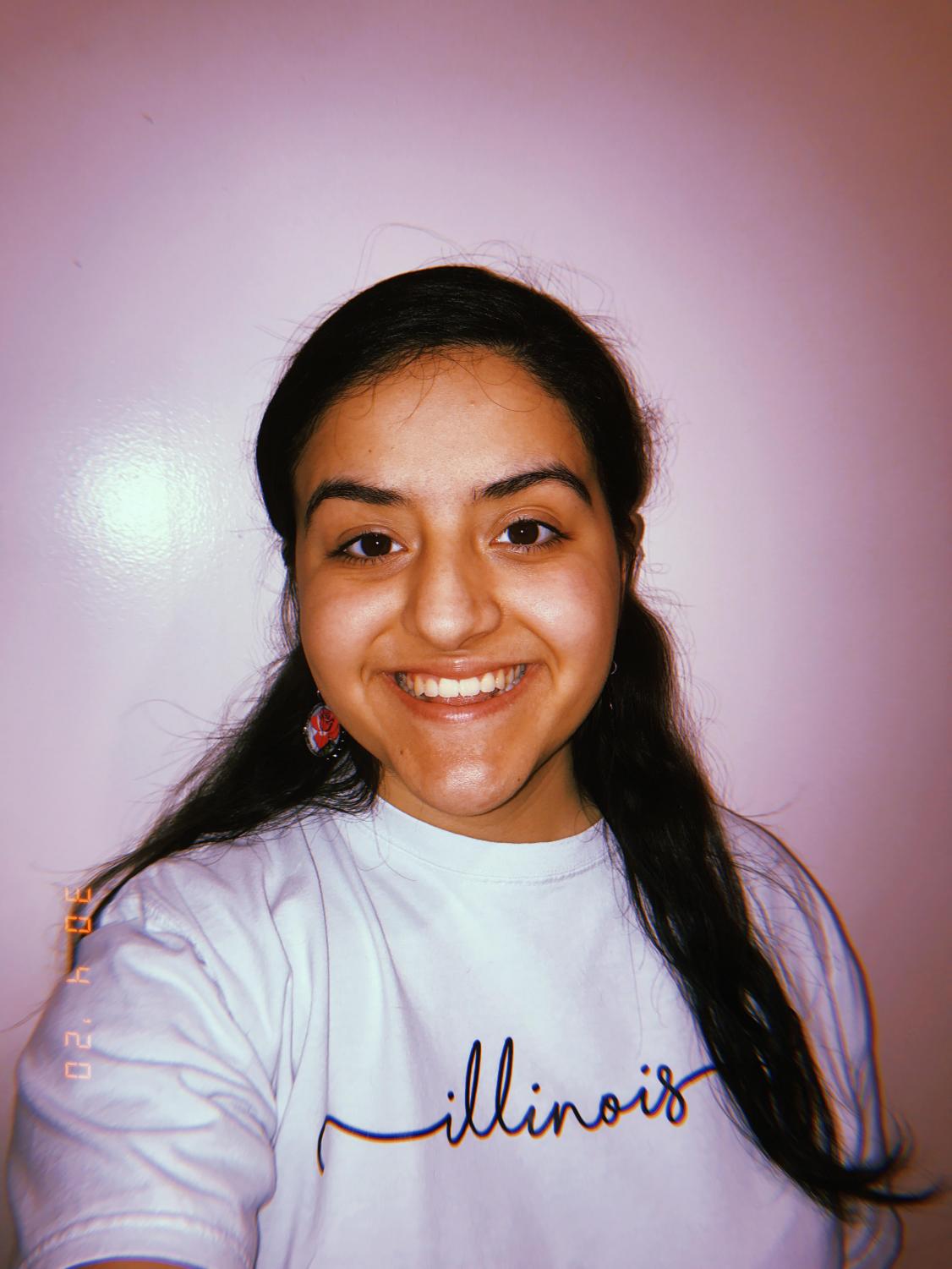 Maggie Torres
  Maggie Torres received the Chick Evans Scholarship and plans to attend the University of Illinois at Urbana- Champaign this fall on a full tuition and housing scholarship.
   The Evans Scholars Program provides academic, professional and social resources that help students maintain a cumulative 3.3 GPA and 95 percent graduation rate.
   The first two Evans Scholars enrolled at Northwestern University in 1930, and since then, more than 11,050 outstanding young men and women have graduated as Evans Scholars. This year, there are 1,010 Evans Scholars enrolled at 18 leading universities nationwide.
  This scholarship is exclusively available to golf caddies and is very selective: recipients must demonstrate a strong caddie record, excellent academics, demonstrated financial need, and outstanding character and leadership.
   Torres was with her grandfather and two little cousins when she received a letter in the mail, notifying her that she had been awarded with the scholarship.
   "I was so grateful and felt truly blessed when I heard that I had received the Chick Evans and I still am," Torres said.
   Torres has worked as a caddie for three years, spending many summer days at the golf courses. She heard about Chick Evans through her high school scholarship, the Daniel Murphy Scholarship Fund (DMSF), and the WGA Caddie Academy.
   Torres shared, "My favorite part about caddying is building new friendships with my coworkers and golfers. I am able to better my social skills and expand my connections for my future career." However, Torres also notes that she could do without the tan lines from spending all day in the sun.
   Torres is excited to be attending the University of Illinois at Urbana-Champaign next year to study Psychology.