Girls volleyball makes history
The 2021 Nazareth girls volleyball team is the first female team in Nazareth history to win a state championship.
On Saturday, November 13 at Illinois State University, the Nazareth girls volleyball team competed against Belvidere North winning the 3-set match: 25-18, 20-25, 25-21.
Upon the team's return, hundreds gathered for a school-wide pep rally on Monday, November 15 during Activity period in the Rooney Gym. Amid the sounds of the Nazareth band and drumline, students, faculty, administration, staff, parents and members of the Congregation of the Sisters of St. Joseph cheered on the team.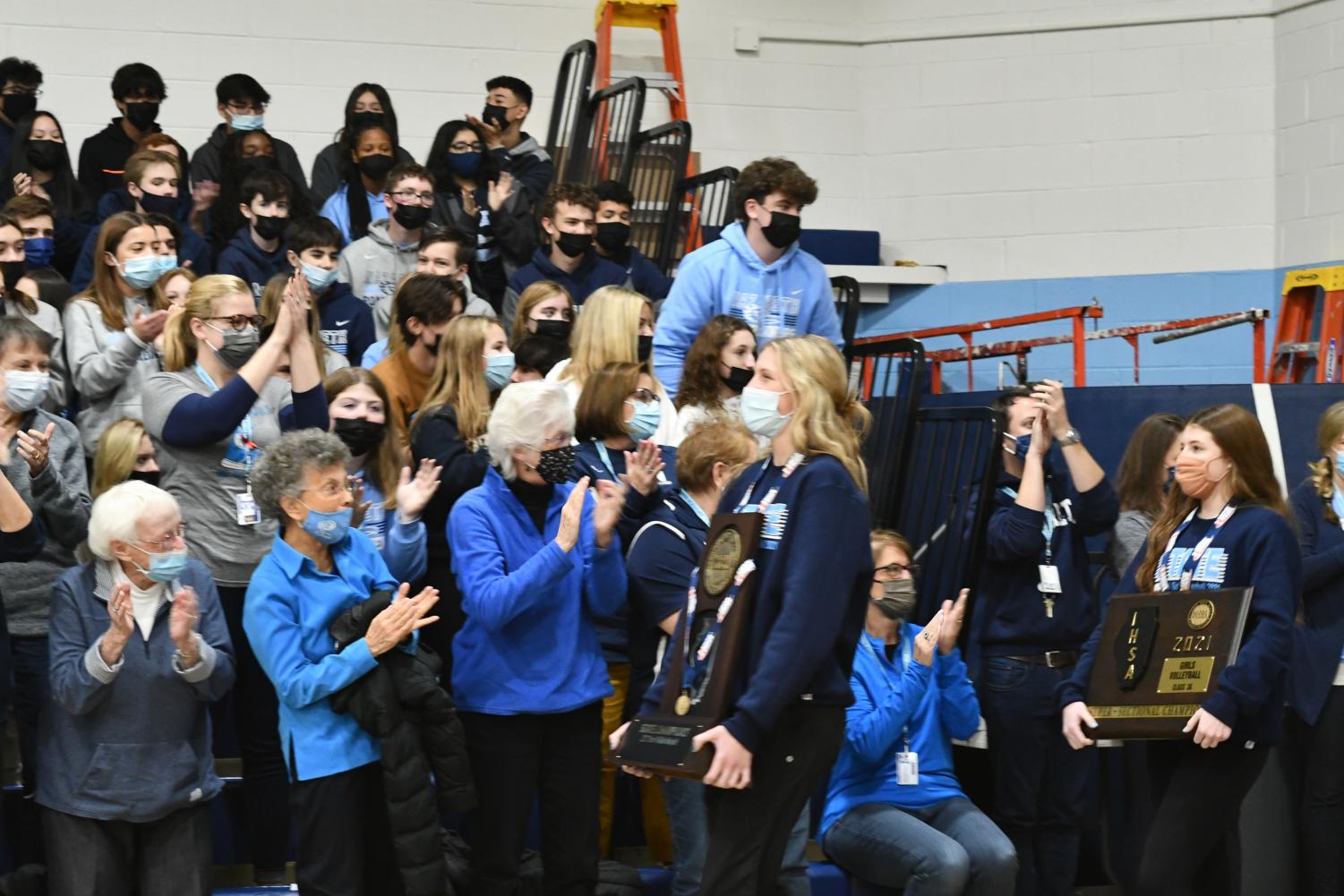 The event was MC'd by guidance director Brendan Green, players were recognized for their accomplishments by principal Therese Hawkins and president Deborah Tracy. Head coach Melissa Masterson made a heartfelt speech and senior player Ivy Schoditsch addressed the crowd.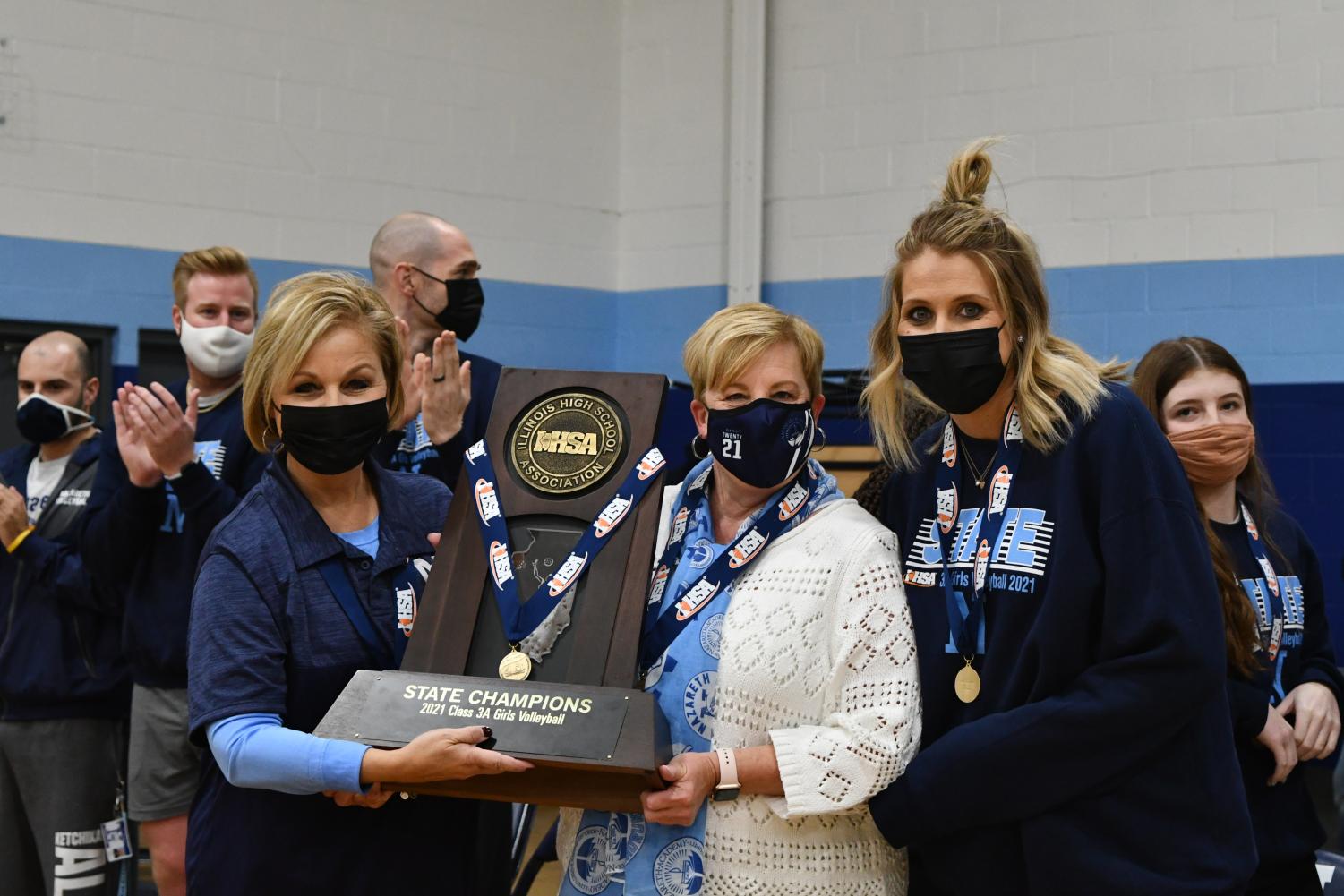 Members of the winning team include seniors Gillian Grimes, Abby Reid, Ivy Schoditsch, Laila Mularski and Kathryn Hurta; juniors Katherine Sandt, Megan McNicholas and Emily Risley; and sophomores Olivia Austin, Ella Jucovics, Victoria Sarin and Lauren Salata. The team manager is sophomore MaryGrace Gerger.