Super Bowl LV Preview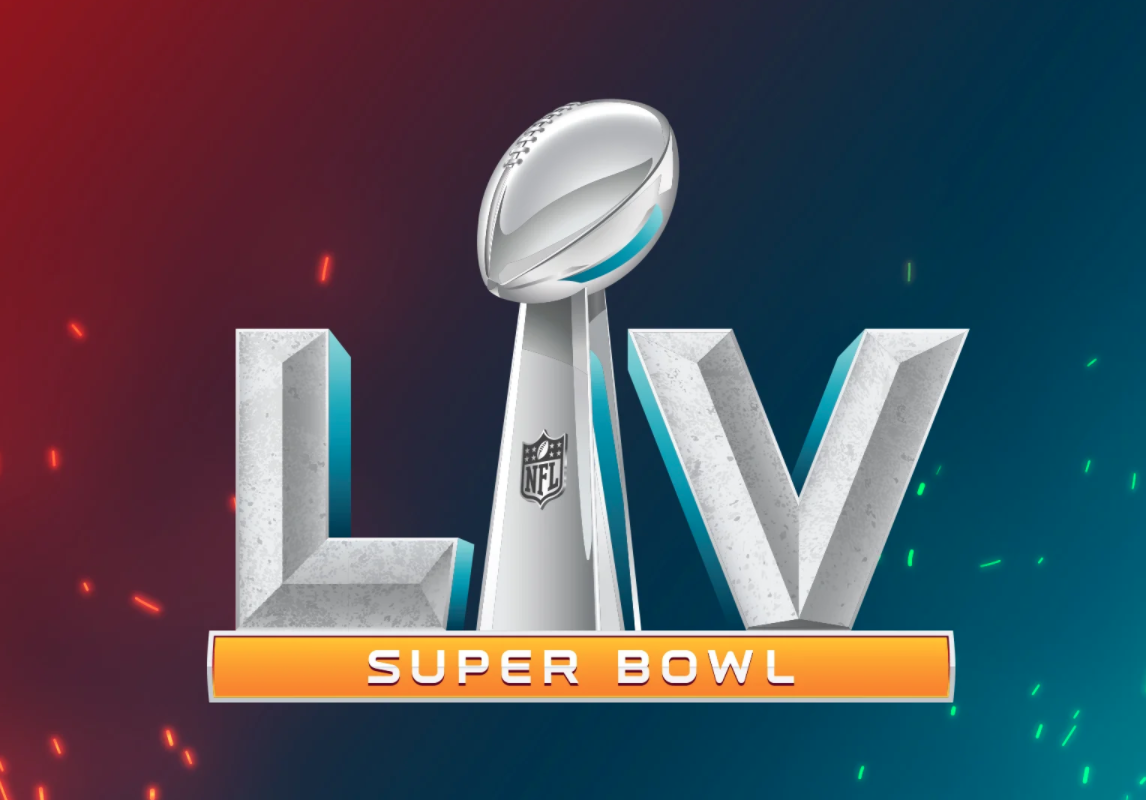 Super Bowl 55 takes place this Sunday, February 7th at Raymond James Stadium in Tampa, Florida. Significantly, it is the first Super Bowl to be played at one of the competitors' stadiums and 22,000 people will be there to witness it in person, despite the fact that we are in the middle of a global pandemic.
The game will air on CBS at 5:30 p.m. CT. This game will be one you will certainly want to tune in for. The Tampa Bay Buccaneers, led by legendary quarterback Tom Brady, will face QB Patrick Mahomes II and his Kansas City Chiefs.  According to ESPN and most sportsbooks, the Chiefs are expected to win by only 3 points, so it is clear this game will be close.
The game will have one of the greatest matchups of quarterbacks in Super Bowl history and it will be an exciting one to watch overall. Following are a few thoughts about the teams, the players and some predictions about the outcome:
What to Watch For: A game of offense. The Buccaneers are averaging 30.7 points per game this season (No. 2 in the NFL) according to profootballreference.com and the Chiefs are averaging 29.1 points per game (No. 9 in the NFL). As you can see these two teams are offensive powerhouses. They score often and early, but do not count out their defenses. The Buccaneers defense is a scary one. They have allowed the 7th least amount of points per game this season. And since 2019, the defense has allowed the fewest rushing yards per game in the league. The pass rush of the Buccaneers is a fearsome force. Its stars are NFL veteran Ndamukong Suh, Jason Pierre-Paul, and edge rushers Shaquil Barrett and Devin White. As spectacular as 2019 MVP Patrick Mahomes is, he will face a scary group of players coming at him on Sunday.
The X Factor: Travis Kelce is a generational talent. He is by far the best tight end in the NFL and is constantly tearing up defenses with his tremendous skills. He has the second most receiving yards in the league which is unheard of for a tight end. This year he also set the single season receiving yards record for his position in NFL history. Additionally, he had another 100-yard catch season this year. He is the only tight end in NFL history to have multiple 100-yard reception seasons. How well Buccaneers linebackers Devin White and Lavonte David guard him will determine this game's outcome. They will need to contain the Cincinnati alum to win this game.
Matchup to Watch: The Buccaneers defensive front vs. the Chiefs offensive line. Superstar left tackle Eric Fisher left Sunday's game with an Achilles injury that has put the Chiefs in jeopardy. They already lost some other pieces of their offensive line including Mitchell Schwartz. Patrick Mahomes will most likely be without 60 percent of his starting offensive line. This will prove to be an obstacle for the Chiefs when their inexperienced line faces the stalwart defensive front of Tampa Bay. This could turn the tide in the Buccaneers favor if Mahomes cannot be protected by his line.
The Stats: Tom Brady is participating in his 10th Super Bowl. No quarterback besides him has done that. Brady is 2-2 against Mahomes. In the last 26 games, the Chiefs have lost only one game without Mahomes. Brady has won 33 playoff games, which is more than double the amount that any other quarterback has won. The Chiefs have won two Super Bowls; the Buccaneers have won one.
The Path To The Trophy:
Buccaneers: Stop the big plays. When the Buccaneers and the Chiefs last met in Week 12, this was not the case. In the first half alone, Chiefs wide receiver Tyreek Hill accumulated more than 200 receiving yards. The Chiefs are notoriously known for splash plays and that needs to end on Sunday. The Buccaneers need to find a way to somehow limit the Chiefs offense from getting these types of plays.
Chiefs: Pressure Tom Brady. Brady is old and he isn't known for his speed. This allows the Chiefs to shut him down when they pressure him. Pro Bowler Chris Jones can lead the way. The Chiefs know that Brady's Super Bowl losses have always been riddled with intense defensive pressure. If they can get to Brady early and often, they can limit his upside.
What Naz Thinks About The Game: Nazareth may be located in Illinois, but that doesn't mean there aren't Chiefs and Buccaneers fans among us. Sophomore John O'Meara is a dedicated Buccaneers fan and is excited for the game. He thinks his Buccaneers have a "50-50 chance" and also said, "it will be a high scoring game but close. I think the winner will only win by like 3 or 7. It will be close."  He is nervous about the Chiefs' electric offense, though. "To be honest no, I don't think they can stop Mahomes. They didn't do it in the regular season," O'Meara said. He hopes for a Buccaneers victory and predicts a 37-34 win in Tampa's favor. 
Sophomore Lily Berner on the other hand, is an avid Chiefs fan. She thinks the Chiefs have a good chance of winning. She hopes that their defense will stop Tom Brady. Berner has an idea of how they can do that. She said, "I think they will pressure him and blitz him, which will hopefully make him throw some interceptions."  This is a great idea due to the fact that Brady fails when blitzed due to his lack of mobility. Berner hopes for a Chiefs win and predicts the Chiefs to win 31-28.