Brianna Cairns joins world languages department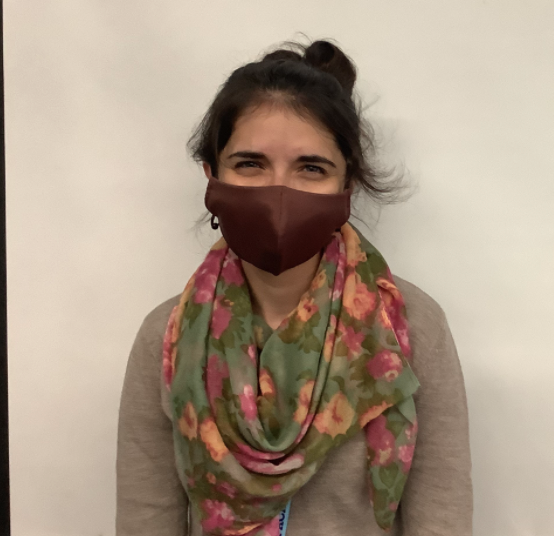 The world language department welcomes Spanish teacher Brianna Cairns. Cairns taught Spanish at Regina Dominican in Wilmette for nine years. At Naz, she teaches Spanish I, Heritage Spanish I, and Spanish II Honors. 
Among her personal goals, she would like to travel to Rome to see the beautiful artwork or climb Machu Picchu in Peru. She is also not only a teacher but also a student at Loyola University in Chicago. She is working towards earning her Educational Doctorate or EDD in Curriculum, Culture, and Communities. 
Even with all of the commitments that come with being a student and a teacher, Cairns still finds time for family and to do what she loves: painting. Her artistic muse consists of various landscapes, often of Door County, Wisconsin where her family has been visiting almost every year since she was a child. 
Outside of her hobbies, Cairns and her family are big Disney fans. Her personal favorite Disney movie is Beauty and the Beast. She bonds with her family over their love for everything Disney. Cairns describes her family as sarcastic and fun. She especially connects with her mother, naming her one of her personal role models. "She and my dad have made a lot of sacrifices to give us everything we need," said Cairns.
Cairns is happy to be at Naz. "Everyone is so great here. The students are so much fun, and the teachers are so welcoming; it's a great school." She went on to say that she found out about the job because one of her best friends, Anna Slabek, informed her about the position. She explains that she was looking for a change from her previous job and needed a different environment that was bigger with more diversity. Overall she has decided that teaching co-ed is not much different from an all girls school, saying, "teaching is teaching."
Even though Cairns has left Regina Dominican, she said one of her role models, along with her mom, is her previous teacher and former colleague Mrs. Stenson. She said Stenson taught her when she was a student and recently had the opportunity to work with her as a colleague. Cairns says the dynamic energy Stenson uses with her students is amazing and she aspires to teach like her.
Although she explains that teaching isn't always easy, she believes that Nazareth is a great place to work and she can't wait to continue striving towards her goals both as a teacher and a lifelong learner.