Staying safe while running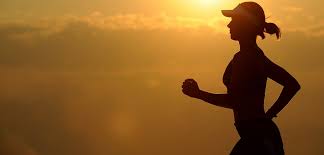 This summer, 20-year old Mollie Tibbetts was abducted and murdered while out for a run in a rural part of Iowa. This was just a part of her usual routine, but that day would turn out to be the last time any of her loved ones would see her.
A suspect was charged with her murder. He admitted to watching her run, approaching her, and running alongside and behind her. Even though Tibbetts took her phone out and threatened to call the police, these actions were not enough to save her life
The story of Mollie Tibbetts should not be forgotten anytime soon. It leaves many people worrying even more about how to keep girls and young women safe. People are demanding better protection so that we can continue to do the things we love, while staying safe.
Sophomore Fiona Roach, a member of the Girls Cross Country Team admits that during the Cross Country season, she doesn't go running by herself or at night, but when the season is over, she generally does run by herself. Roach doesn't carry her phone while running because it is hard to hold. She does often feel unsafe while running; mainly because of being catcalled multiple times.
With modern technology, there are many new innovations coming out to help with safety. There is a new keychain equipped with mace, noise alerts, GPS tracking, and more. There are more self-defense classes being offered, free of charge, in places like schools, libraries, and recreation centers.
When asked if being harassed while running is a common problem in our area, Lagrange Park Police Officers Jennifer Wilk and Erin Hansen replied that it is very uncommon and that they never get calls regarding this issue. However, they offered a few basic safety tips to follow:
Make sure you are cognitive of your surroundings and keep your headphones out

Don't smile or make eye contact with strangers, even though it may seem rude, because it could act as an invitation for harassment

Don't have your nose in your phone, but keep it with you just in case

Taking out your phone and calling the police is a very good idea if you see something suspicious; try to call before it gets too late

Take a self defense class; having the training to defend yourself is a good idea