Gift giving and wrapping guide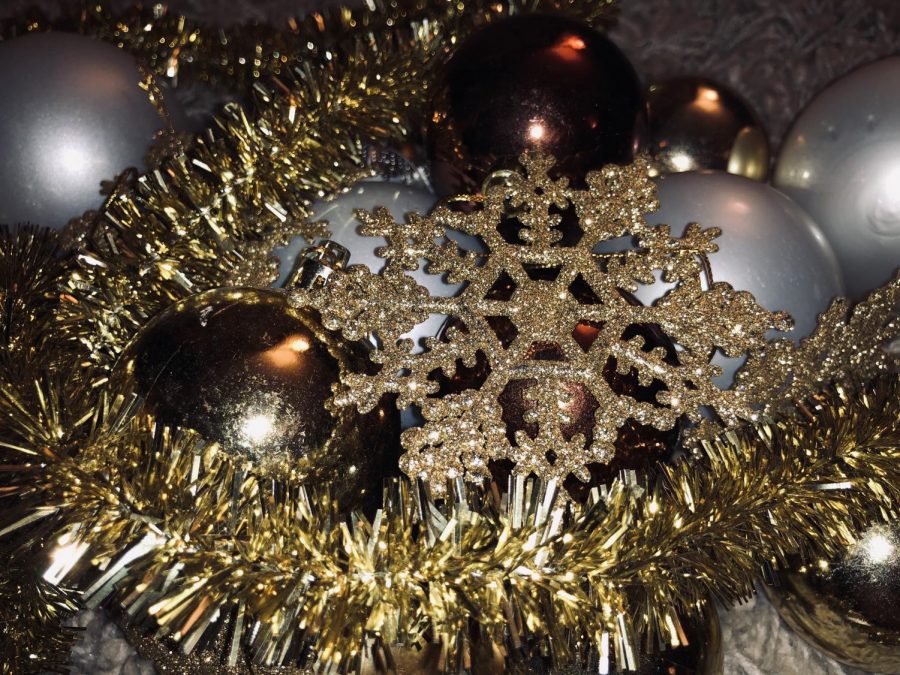 With Christmas just a hop, skip, and a sleigh ride away, everyone is rushing around trying to pick out the perfect gifts for their loved ones. While not wanting to pay an arm and a leg, gift buyers contemplate whether to break the bank or break the hearts of their family members. 
Sophomore Drake Bigelow plans on spending around $200 this holiday season. Bigelow says, "I like to stay within a budget and not get too carried away by spending too much money." 
Bigelow prefers shopping online for the majority of his gifts, and buys most of his gifts for his Mom, Dad, and little brother. Bigelow adds, "I like using bags for my gifts because I am not the best at wrapping." (A gift wrapping tutorial follows for anyone who shares Bigelow's struggles!)
As we all know, gift buying can be stressful and expensive, but by giving you a couple ideas for inexpensive presents, I hope to make your lives a little easier during this chaotic holiday season! 
My first piece of advice is to always have a budget; it will make the process a whole lot easier. Secondly, the gifts don't always have to be from a store, you can make meaningful gifts for all of your friends and family.
A great, inexpensive gift for your loved ones could be a nice, warm, fuzzy pair of slippers with prices starting at as low as $9.99 on Amazon.com. Another idea is a journal for those writers in your life. A journal is one of the few gifts that can be used by just about anyone, when it comes from writing down thoughts and feelings to writing a thrilling story, this one is guaranteed to bring a smile and inspiration to your loved one. 
Maybe you like the traditional gift buying experience of shopping in store. Some places with amazing, thoughtful and inexpensive gifts include Target, Walmart, and even Walgreens. The $1 bins at Target offer surprisingly cute and useful gifts and gadgets; candies and sweet treats are always well received; and lip balms, lotions and candles are popular and inexpensive gifts as well.
Sophomore Emma Akalaitis buys gifts for her parents, three siblings, and her close friends. Akalaitis says, "I prefer wrapping gifts over bagging them because I'm pretty decent at wrapping." Akalaitis also says that she keeps within her budget so she doesn't spend more money than she has.
Gift wrapping tutorial
Don't add the stress of wrapping to your holiday gift buying experience. For anyone who struggles with how to present their thoughtful gift, this tutorial will show you step-by-step how to perfectly wrap your gifts!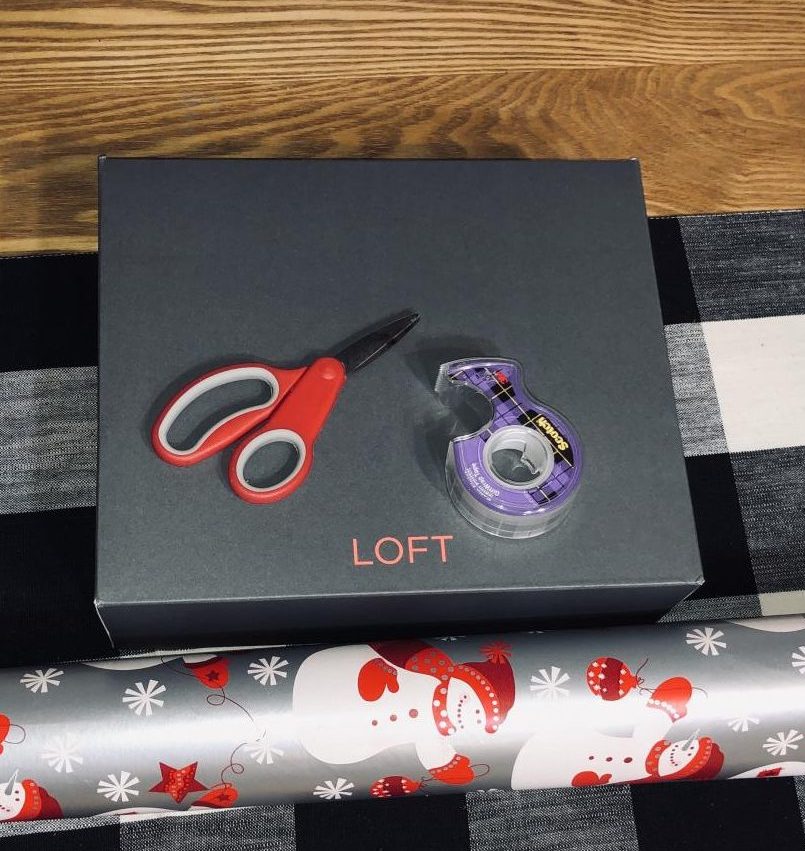 Step 1: Gather materials: Scissors, clear tape, wrapping paper, ribbons, bows and/or tags and your gift, of course.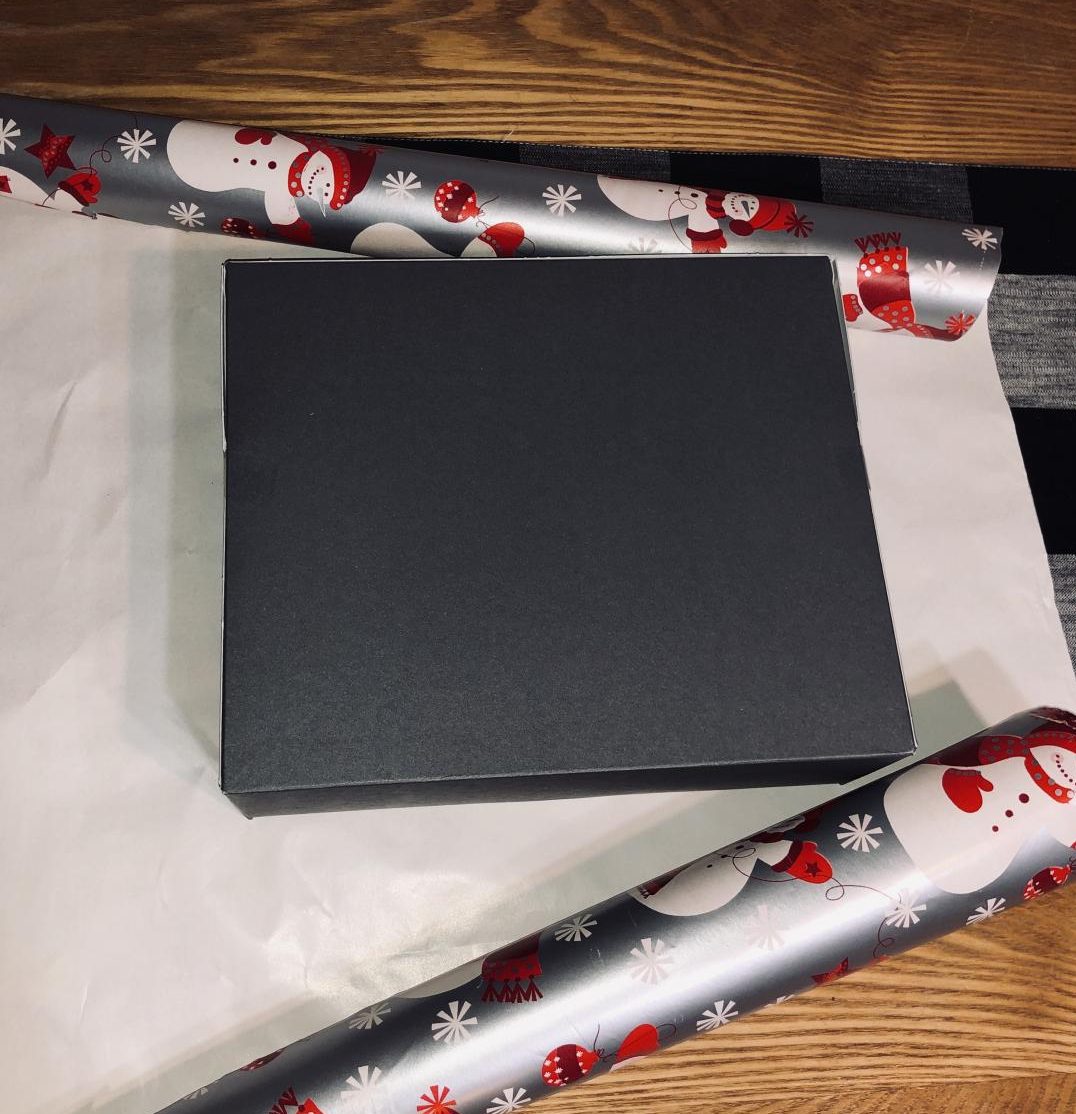 Step 2: Place the gift (preferably in a box) face down on wrapping paper. Measure and cut the right amount of wrapping paper for your box or gift.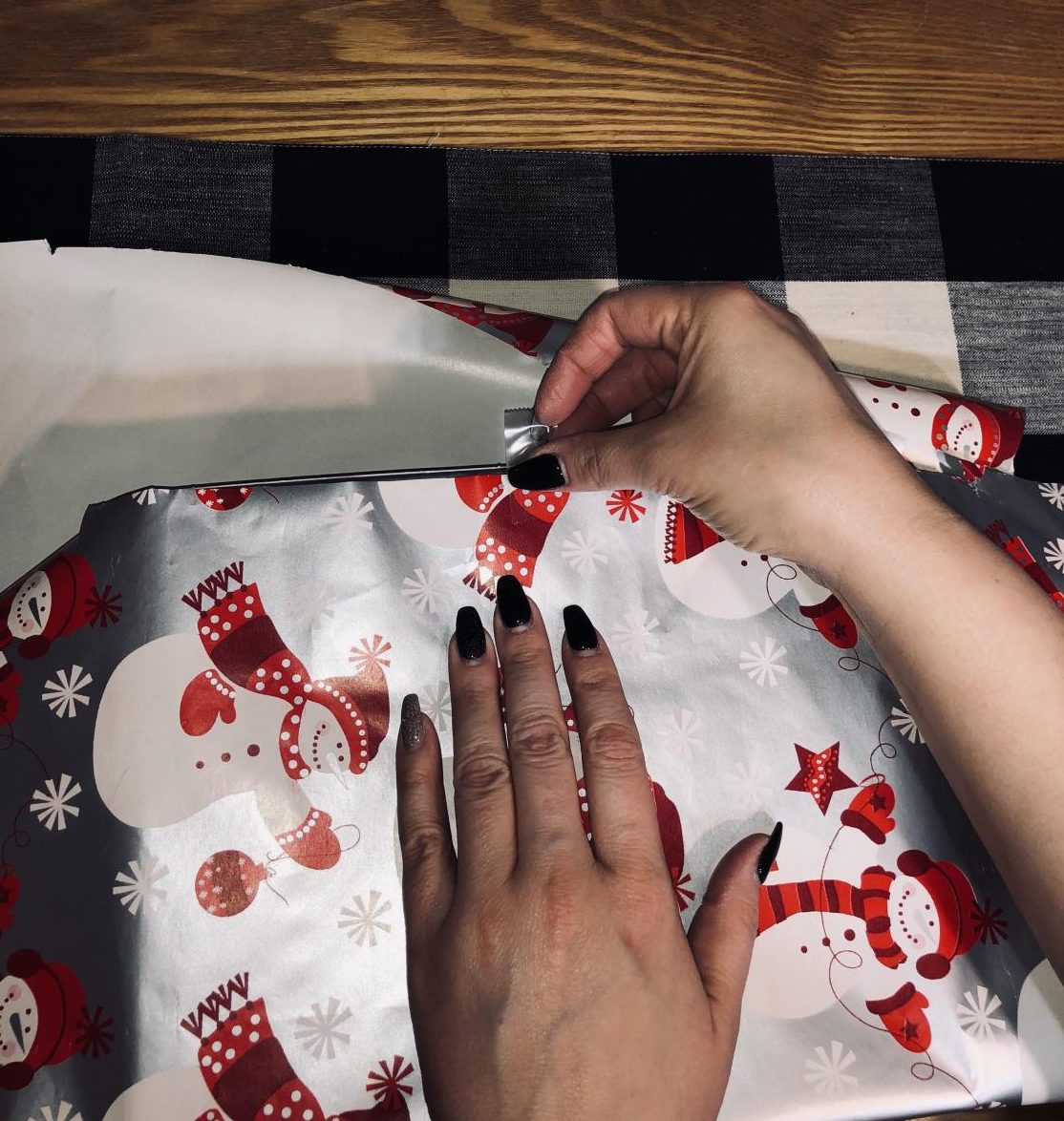 Step 3: Pull paper tautly up and over the far end of the box. Adhere with tape.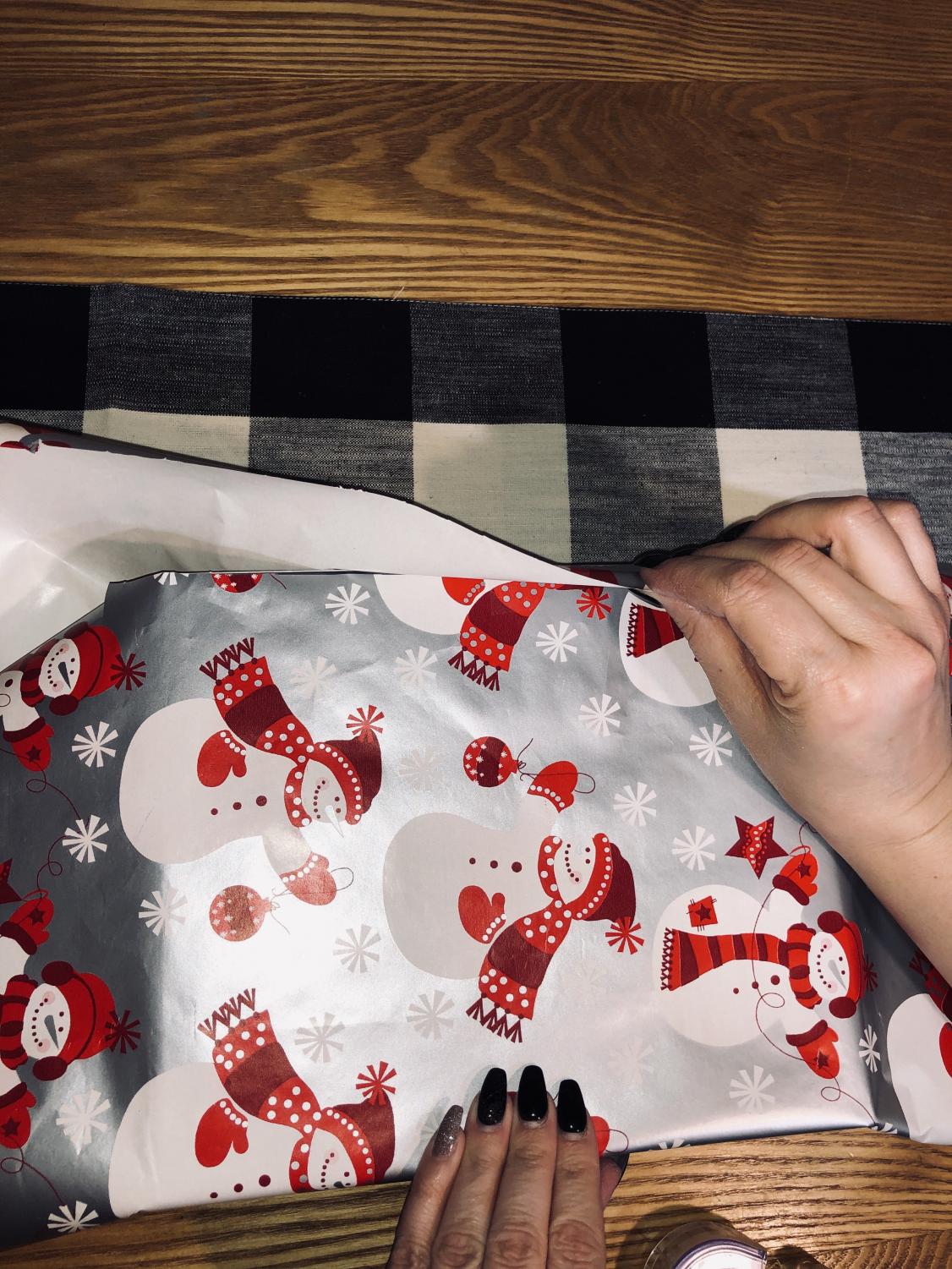 Step 4: Bring other end up to meet the already taped end. Adhere that end to the finished side.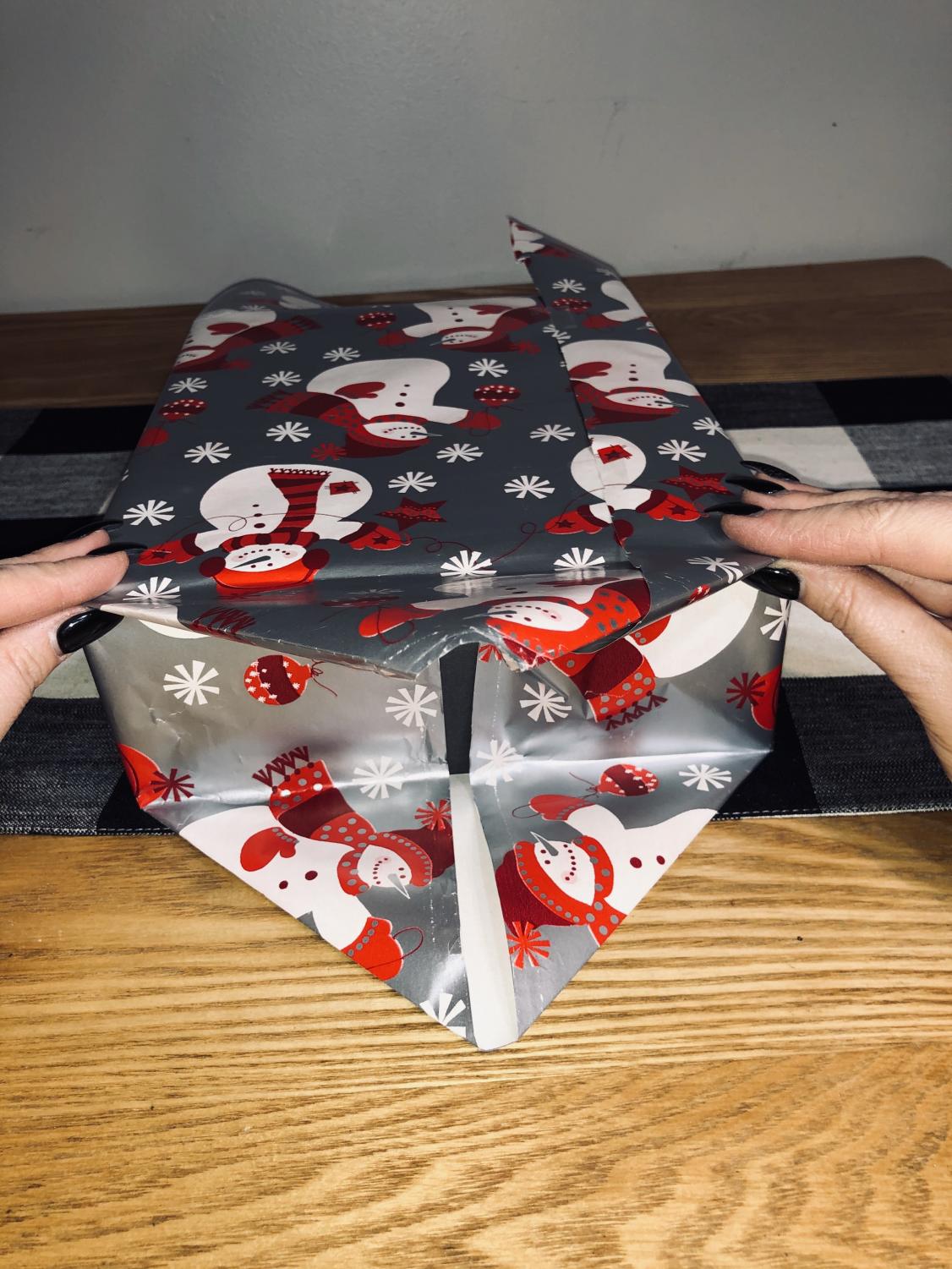 Step 5: On the open ends of the box, push sides inwards. Crease along flaps.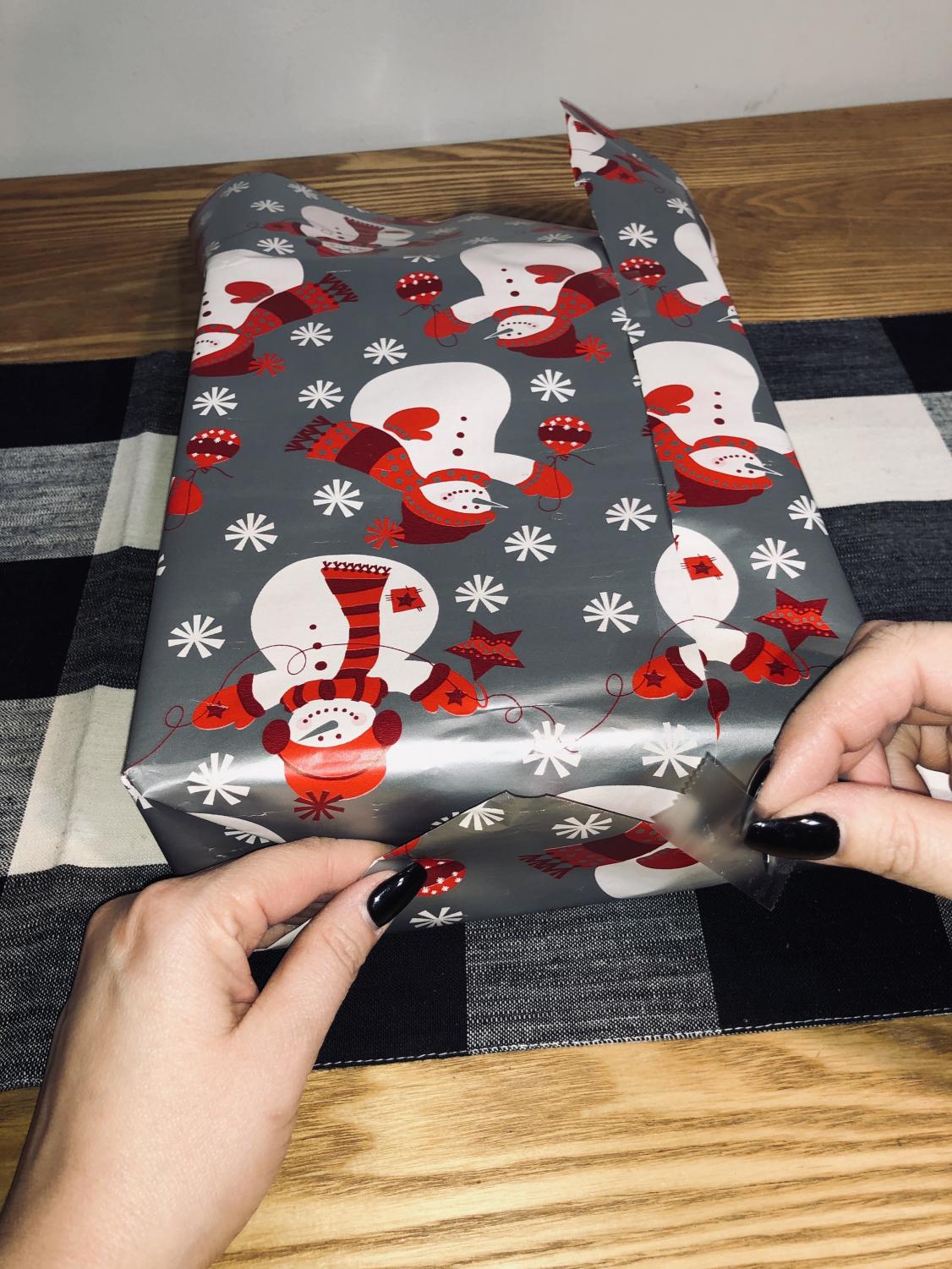 Step 6: Fold top flap down, fold bottom flap over. Adhere with tape. Repeat on other end.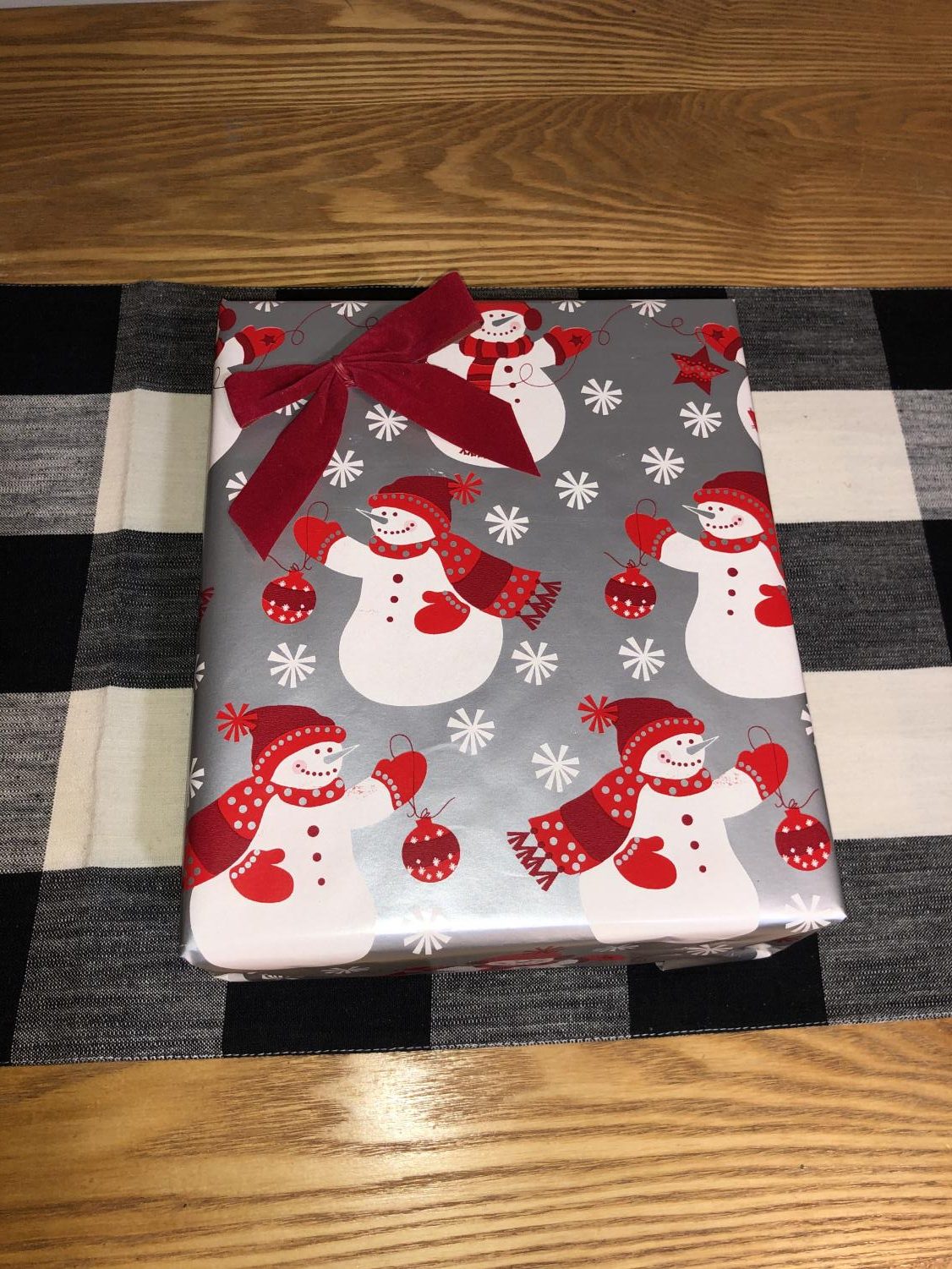 Step 7: Flip box over, add your choice of Christmas flair (ribbons, bows, tag).