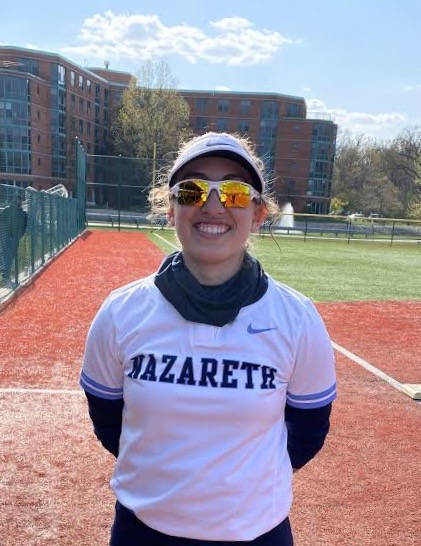 Most student athletes, coaches and fans were relieved this winter when word came from the Illinois High School Association (IHSA) that sports could resume in January and continue through the end of the school year.
In their announcement, IHSA said, "We are excited to channel our energy into creating as many positive experiences for Illinois high school students as we can between now and the end of this extraordinary school year."  
The spring sports season is underway and nothing quite says spring like the sound of a bat cracking a ball, and so it goes with Nazareth's baseball and softball teams. The Announcer asked senior members of the baseball and softball teams to share some of their thoughts about this unique season and their experiences as seniors playing this spring.
Over the past four years, the baseball team has grown close with each other and this year is no exception. Senior Anthony Milano said, "The bond we've created as a team is where we've all come together as one family, and it's very special to be a part of."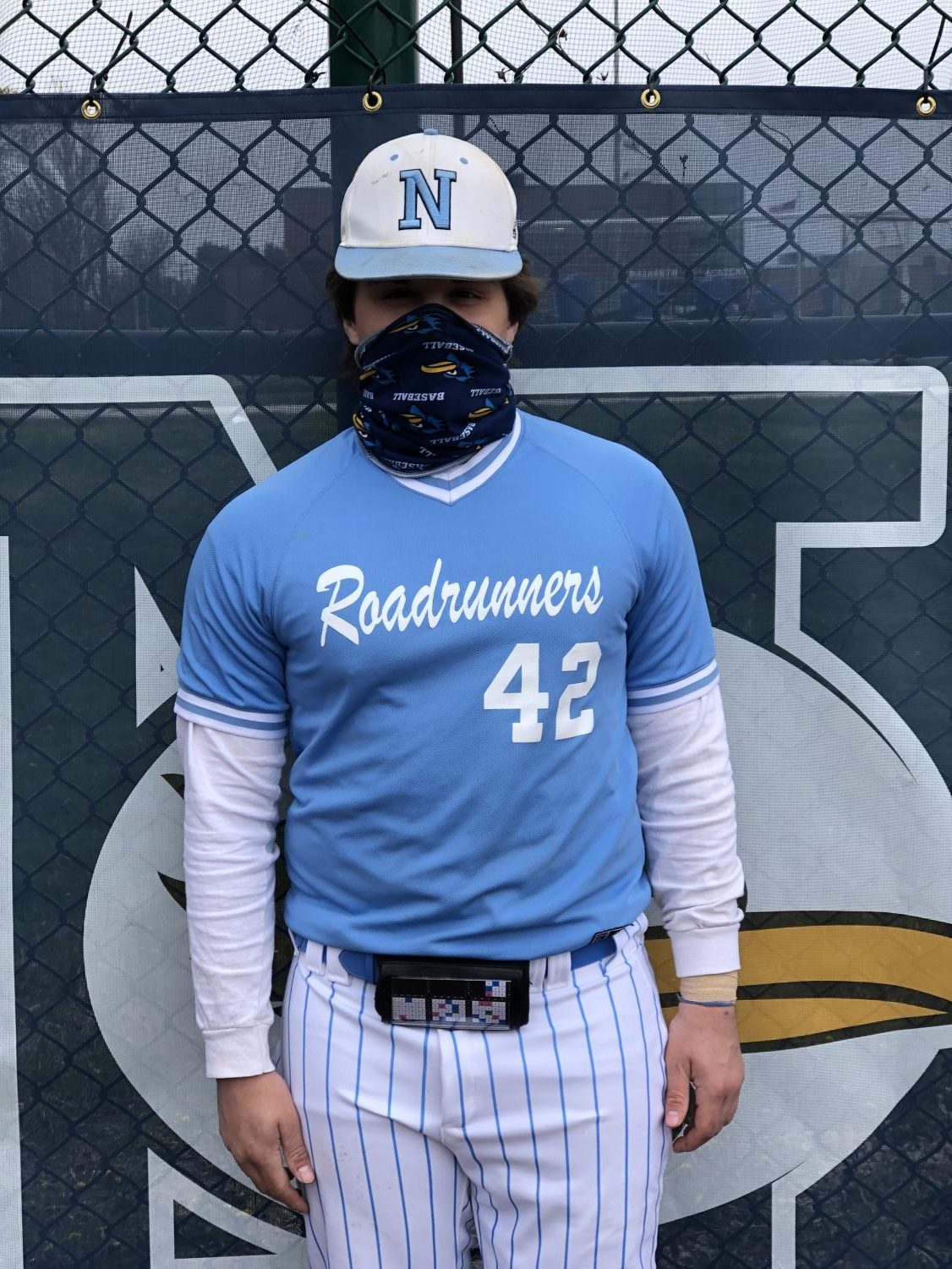 Milano also said that he grew even closer with the team this year because after a year of games and practices being cancelled, he genuinely enjoys doing them now with the strong bonds he has created.
Apart from hanging out with his teammates during practices and games, Milano also said that he regularly spends time with the team on their time off.
Milano started baseball at a young age. In addition, he attended games for many years. "I think that being around baseball my whole life has drawn me to play," he shared.
Baseball coach Lee Milano (who happens to be Anthony's father) also had a strong passion for baseball throughout his life. "The thing that inspired me to coach was that my brother was the head coach before I was, and he needed an assistant, so I said I would help him out. I just fell in love with it, and for me, working with student athletes has been rewarding," said Milano.
The softball season is well underway and the seniors on the team will be leaving behind a legacy of hard work and success.
Coach Vicki Sobol said, "Seeing the confidence come with the hard work and knowing that we could do it is really cool." Sobol is not new to the game. She had a lot of experience with softball throughout her childhood. "My favorite part of the game is working together at the team atmosphere," said Sobol.
Senior Toni Rodriguez, who has been playing softball since she was young, is excited to be part of the softball team and to be able to play in the final months of her senior year. "My dad was very huge on baseball, and my sister played. When she played, I just loved the game. I wanted to throw, I wanted to get on the field, and I just loved it," said Rodriguez.
Rodriguez really values what it means to be part of a team.  "We've become closer by understanding that no matter the conditions, whether we have a new coach or have new players, we understand that we always have to work as a team. The bonds cannot be stronger at this point. Everybody's my best friend on the team; it's amazing," she shared.
As the spring sports season comes to a close, we pay tribute to Milano, Rodriguez and all of those seniors who have contributed to their teams' success and to the bonds forged among their teammates.