Girls Basketball Beats Bogan and Heads to State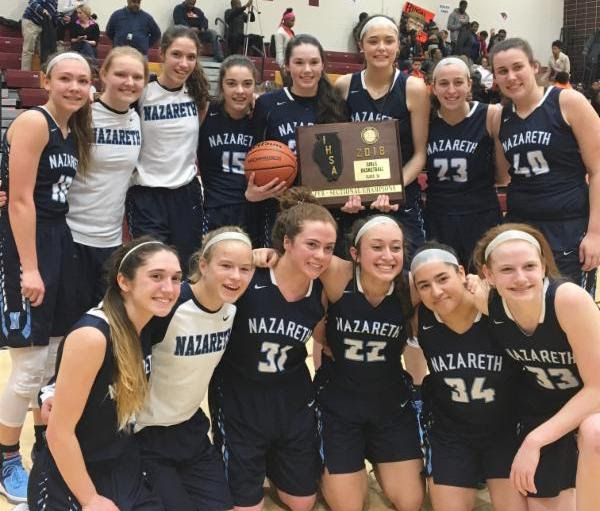 The historic season for Nazareth Girls Basketball continues. The team had already made Nazareth history by capturing the IHSA 3A Sectional Title. On February 26, Nazareth defeated Bogan 68-47 to claim their first Super-Sectional victory.
Nazareth will play Breese Central in the IHSA 3A Semifinal at Illinois State University's Redbird Arena on Friday, March 2 at 12:45 p.m. Depending on that result, Nazareth will go on to play at either 11 a.m. or 12:45 p.m. on Saturday.
.