WWRD: Working the student section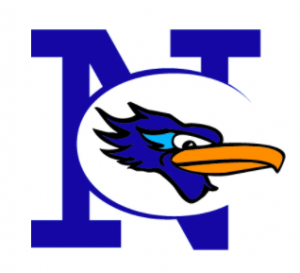 Dear Rocky,
As the high school football season comes to an end and playoffs are coming soon, I want to be sure I have the experience of sitting in the student section for a game, but I'm getting worried because I've never sat in the student section before. So, I need some tips on the cheers, where I stand, and what to do! Do you think you could help?
Sincerely,
Freshman Fanatic
Hello Freshman Fanatic!
The football student section can be pretty intimidating; however, it is also an awesome opportunity for you to get involved, root on our team and meet new people, including students from other grades. So to help you out, I've created a list of Dos and Don'ts for you:
DO join in on the cheers and support your team. DON'T be too nervous to participate, even if you are a freshman.

DO cheer with positive energy for your own team. DON'T make negative comments to or about the other team.

If you are a freshman, DO stand in the spot for the freshman near the back. DON'T stand in the seniors' spots. We appreciate all the students who come out to the game and cheer on the 'Runners, but you will get your chance when you are a senior in a few years!

DO say the cheers 3 times. DON'T say the cheers more than 3 times.

DO be respectful to both our team and coaches AND the other team and coaches. DON'T yell at referees or players, even if they make a bad call or play.

DO remember that high school football and student sections are all about having fun! DON'T get angry or too upset if the team loses…Although we always want our Roadrunners to win, we have to remember that it's important to enjoy yourself and not take things

too

seriously.

DO take part in the themes… If all the students are dressed in the theme, the better our student section will look and be! DON'T come to the games in your normal Friday night outfit, these games give you a chance to dress in fun themes that you wouldn't normally wear.

DO cheer on all of the students who get involved in the games (including Color Guard, Poms/Dance, Band, and the Cheerleaders). DON'T talk or ignore while these students while they are performing. They make the beginning of the game and halftime awesome!

DO stand for the national anthem and prayer. DON'T talk or stand when a player from either team is hurt.
I hope these tips help you in the student section for not just football, but all the sports! Don't forget to have fun and participate!
Rocky and the Roadrunner