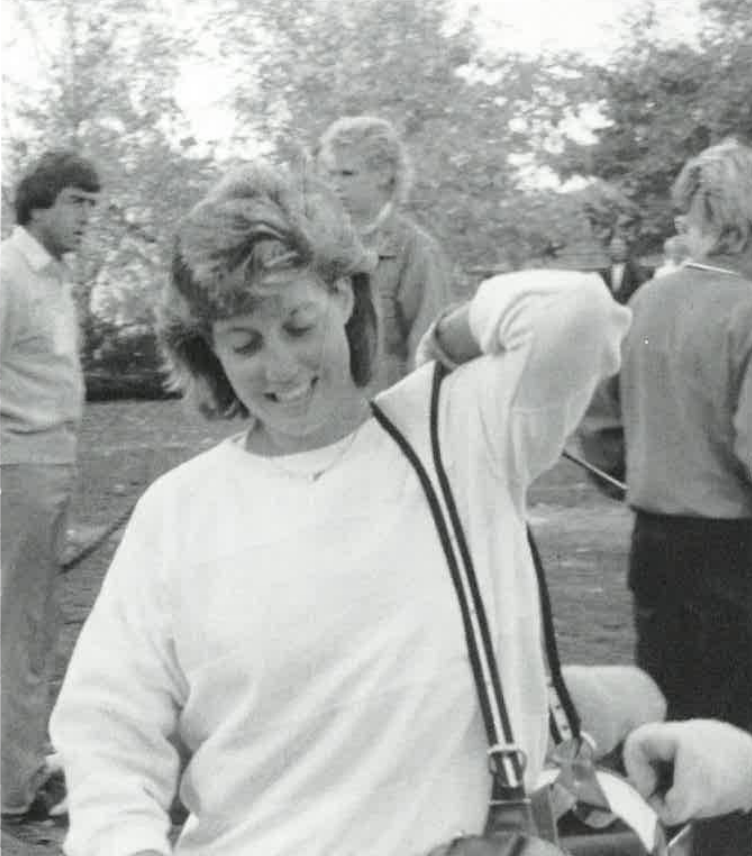 Nazareth Academy is a place where students come to grow as individuals and as a family. Even after graduating, Nazareth students step out into the world and continue to live the four pillars of scholarship, service, spirit, and unity and the bond of family continues to grow stronger.
The Announcer would like to highlight just a few notable individuals in the alumni family that have publicly exemplified these four pillars after their years at Nazareth Academy.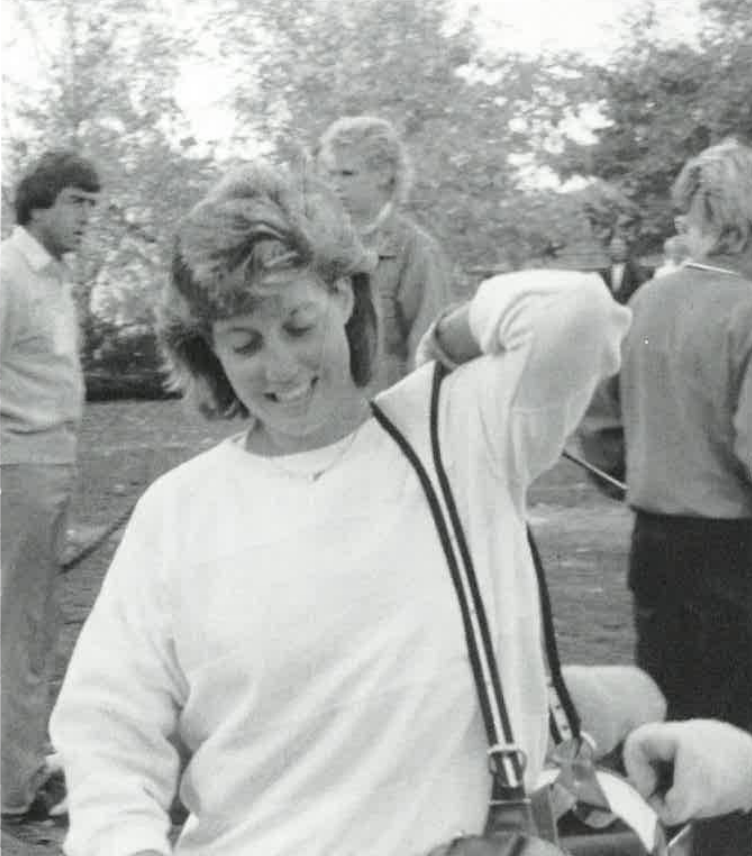 Nicole Jeray – Class of '88
Alumna Nicole Jeray, born and raised in Berwyn, is best known for her successful career as a touring golfer in the Ladies Professional Golf Association. She started playing the game at age 11, when she would ride her bike to the Riverside Golf Club where she later became one of the only girl caddies. 
At Nazareth, she was the only female on an all boys golf team. She then worked at Fresh Meadow Golf Club in Hillside. 
During her junior year, Jeray placed 11th as an IHSA Girls Golf Medalist. During senior year, she placed 10th. Going on to college, she went to Northern Illinois University. Shortly after her college career she entered the LPGA and continued to play. 
Jeray suffers from narcolepsy which inspired her involvement in a Narcolepsy Awareness Campaign. She raises money for this campaign: "For every birdie Nicole makes on the LPGA, Legends Tour, and Symetra Tour in 2019, money will be donated to Wake Up Narcolepsy to help improve awareness and funding for narcolepsy," as stated on her personal website. Jeray has a birdie count of 111 and has raised over $1,800 for this campaign alone. 
Currently, Nazareth Academy is proud to have Jeray as an amazing golf coach and mentor for students.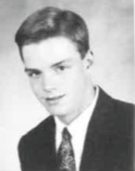 Tim Contois – Class of '96
Alumnus Tim Contois, originally from La Grange, is best known as La Grange Park's own Chief of Police. During his time at Nazareth, he came to know the importance of family and hard work. He shared, "From the first day that I walked through the doors of the K-Building, Nazareth Academy stressed the power of academics, commitment and family." 
These values continue to stay with Contois, whether it comes to his personal or professional goals. He believes, "In the public safety realm, family is a necessity. Whether it be your coworkers or those you go home to, having family to lean on only makes you stronger." 
For Contois, Nazareth is a strong base for family and his time here demonstrated how being a part of a family can be beneficial in the best ways possible. 
Contois enjoys his line of work by reason of how close and connected he can be with the community. Having the ability to interact with citizens every day is what drives his passion for public safety. 
Julian Love – Class of '16
Westchester native, alumnus Julian Love is most notable for playing cornerback for the New York Giants. Love was a part of the football program at Nazareth beginning in 2012 and continued to play all four years of his attendance. 
During his senior year, his 92 tackles, 1,067 rushing yards and 18 touchdowns on offense caught the eye of many recruiters. His success on the field that year led him to be later recognized as the Chicago Sun-Times Football Player of the Year.  
After graduating Love took his football career to the University of Notre Dame. Love started in 8 of the 12 games he played freshman year, and recorded 45 tackles that season along with one interception. 
In his junior year of college, Love was drafted by the New York Giants in the fourth round and recorded his first career interception in week 12 of the 2019-2020 season against the Chicago Bears, his hometown team. 
The legacy that Julian Love left behind is one that many look up to. He is an outstanding example of the hard work and determination Nazareth emphasizes every day. 
Nazareth Academy strives to make sure all students are prepared for the future and is always so supportive of students, even years after graduating. The Nazareth Academy family never fails to cheer on alumni and recognize them for their accomplishments.