Adriano Espaillat: First Formerly Undocumented Congressman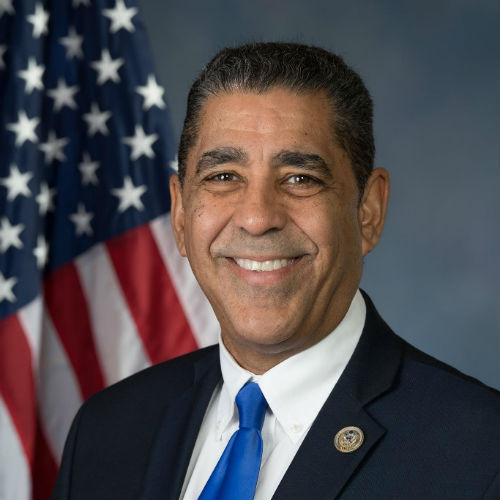 Hang on for a minute...we're trying to find some more stories you might like.
 On November 7th, 2016 the first formerly undocumented and first Dominican-American was elected to Congress. Adriano Espaillat was elected to the House of Representatives for New York's 13th Congressional District. Gaining the Congress seat the same night as Donald Trump gained the presidency, Espaillat considered his victory to be a silver-lining due to the few victories for Democrats all around. He also counters President Trump's aggressive platform on immigration and considers himself to be an advocate for immigrants, especially fighting for the rights of undocumented immigrants who arrived as children.
Espaillat discusses that he came to the U.S. at the age of 9 along with his mother and sister. He stayed without documentation after his visa expired and finally became a citizen in his late 20s. He started to work as a community activist and went on to be elected to the New York legislature in 1996. After staying in the General Assembly for over a decade, he went into the state Senate in 2010. He mounted his first bid for Congress in 2012, but ultimately lost to longtime incumbent Representative Charlie Rangel in the primary. Again, in 2014, Espaillat lost to Rangel. With Rangel retiring this year after four decades in Congress, Espaillat saw his chance and ran again. As he progressed through the primaries, Espaillat challenged Donald Trump and his immigration policies. When he attended the Democratic National Convention in July, he stood on the stage and shouted, "Take that, Donald Trump!" He ended up winning with more than 80% of the vote.
Besides being a trailblazer and an advocate for immigrants, Espaillat also stated that new infrastructure programs, housing improvement and job creation would all be part of his main goals during his time in Congress. He believes that his mere presence in Congress will help the people opposing immigration reform to understand the importance of immigrants to the U.S. He also is hoping to work with President Trump on the critical issues the U.S. faces and hopes that he can help roll back the concerns that stems from Trump's immigration agenda.